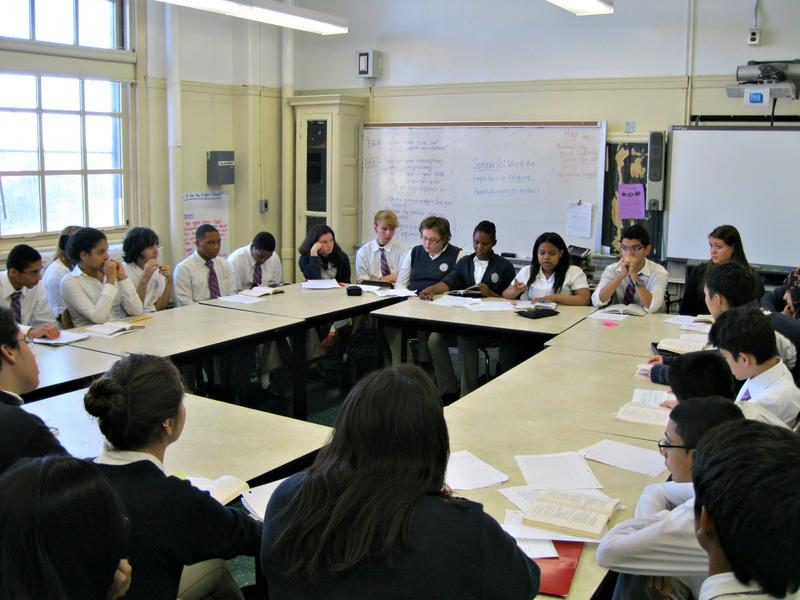 The Department of Education says it will finish removing old light fixtures containing PCBs from school buildings by the end of 2016, well ahead of its original estimated timeline of 2021.
The faster turnaround comes out of a settlement with the group New York Communities for Change which sued the city on behalf of parents, claiming the city was not moving quickly enough.
"We recognize that we don't have a genie in the bottle -- we can't blink our eyes and have the lights gone," said Christina Giorgio, a staff attorney for New York Lawyers for the Public Interest, which represented advocates in the suit. "But what we did feel that we had to insist upon is the most aggressive timeline possible to get these lights out."
Giorgio said the group got what it asked for in that all of the work will be complete within the next 3.5 years.
"Since the beginning of this proposed plan, I have always said that we would reassess the timeline once we had a better understanding of the work," said Schools Chancellor Dennis Walcott in a written statement. "We will continue to listen to parents' concerns and do as much as we can to build the best possible school environment for our students."
Education officials said they could expedite the work by focusing solely on the removal of the light fixtures. Previously, they wanted to remove the fixtures at the same time as they completed other work, such as making energy-efficiency improvements.
Walcott said workers would focus on removing the old light fixtures from 200 schools and buildings by the end of this summer.
PCBs, or polychlorinated biphenyls, were used in fluorescent light fixtures until they were banned from new construction in 1979. Long-term exposure can lead to cancer and affect immune and reproductive systems.
Many of the light fixtures that contain PCBs are at risk of leaking or bursting, which is what happened earlier this month a Harlem school, sending 11 students and staff members to the hospital.