SchoolBook
School Bus Issues Dog Special Ed Community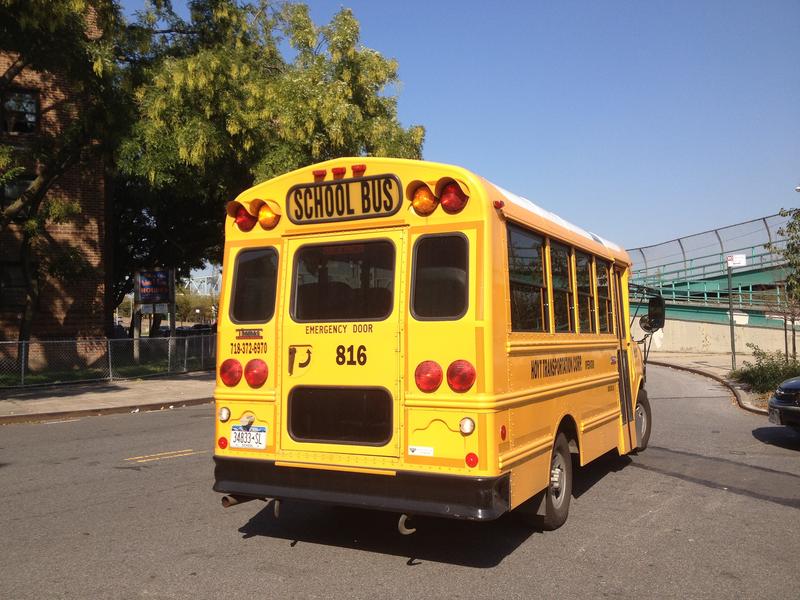 In a concise four minutes, Bethrotha Harris expressed to Schools Chancellor Dennis Walcott the headache and heartache of school bus service for students with disabilities that has become a shared experience among many New York City families.
Speaking before the chancellor and about 50 parents and advocates Thursday at meeting for the Citywide Council on Special Education, Harris explained the challenges facing her daughter, Amber, a student at Life Sciences Secondary School with "multiple disabilities." She was assigned to a bus, which was often late, populated with students who were unruly and aggressive.
Harris said the other students fought, spit, threw textbooks and threatened Amber with physical harm. Harris said the repeated bus experience caused so much anxiety that Amber ended up in the emergency room. Last year Amber was on the honor roll and had perfect attendance, said Harris. But she has not been able to repeat the same level of performance this year.
The Department of Education found another route for Amber, Harris said. But a few weeks ago, she received word that Amber would return to her old bus route. Harris refused, relying instead on the city's Access-A-Ride service. She waved a thick stack of pink receipts from the month of April alone to prove her point.
How can the D.O.E., Harris asked, work better with the Office of Pupil Transportation "to ensure that students with special needs receive a safe ride to school?"
Walcott, for his part, listened closely, took Harris's information and said: "I will take care of it tomorrow."
School bus service came up several times during the CCSE meeting. Milagros Cancel, a parent of three children with autism, said through a translator that many parents in her Bronx community were still angry over the D.O.E.'s handling of the school bus strike, which put the burden on parents to get their children to school.
"We suffered a lot during the strike," Cancel said. She spoke on behalf of the group Parents to Improve School Transportation, which is calling for more simplified bus routes, on-time buses, better communication from the D.O.E. and adequate bus supervision.
Another parent, Suzanne Peters, asked how the D.O.E. would better prepare for another work stoppage.
"Quite frankly, I don't think it will happen again," said Walcott, but said that more workers, like bus matrons, were trained as a result of this year's strike. He added that drivers who go on strike in the future would lose their jobs, and any drivers who participated in a work slowdown would lose pay.
He also said that the D.O.E. learned better ways to communicate with parents during the strike, and could draw on that experience should drivers strike again.
Some parents also raised questions related to the city's roll-out of special education reform, asking how schools would be better prepared to enroll and educate students with disabilities next school year.
"What, as a parent, I've observed are teachers who I think have their heart in the right place but perhaps aren't afforded the kind of support that I think would allow them to be as effective educators as they would like," said Jordana Mendelson, who has a son with Down Syndrome in kindergarten.
Mendelson said her son's school worked to come up with the appropriate mix of services and classroom settings, but it has been months in the making.
Ellen McHugh, a member of the Citywide Council on Special Education, questioned Walcott on the placement of students with disabilities at high schools that require academic screens or auditions, even when those students may not qualify. McHugh referenced a report published this week by Inside Schools, which quoted a principal who found the requirement unfair to students who did audition and perform to the school's standards.
"I think we are doing the right thing," said Walcott, and added that the D.O.E. started communicating to principals about the policy issue two years ago.
"The mass of individuals have been very cooperative and have been working with us collectively to deal with this." He added, "Unfortunately in the past this has not been done, and we felt it was important to do."