SchoolBook
Among Reform Suggestions: Take a Cue From NASA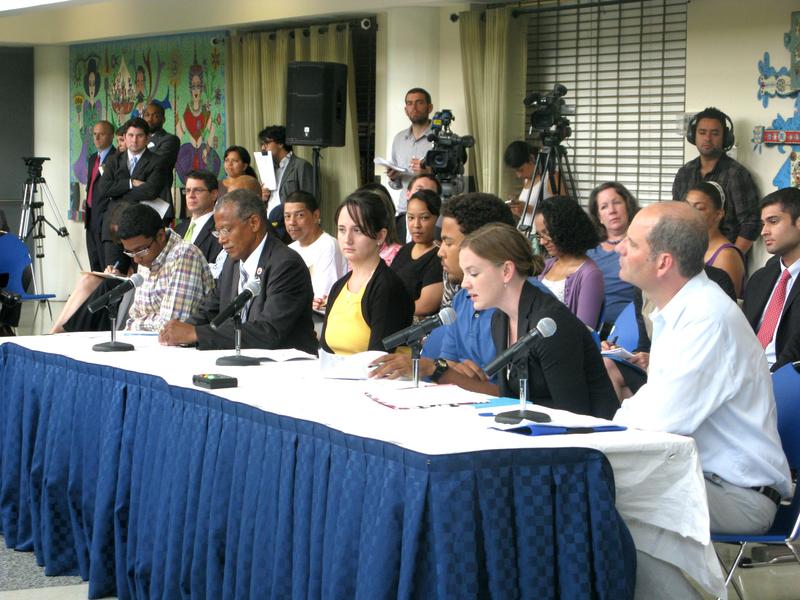 A good starting point for reforming education in New York State may be to get everyone playing on the same team.
This, at least, was the recommendation of Melvin Hydleburg, 17, a rising senior at Herbert H. Lehman High School. He was one of two dozen people to testify before Gov. Andrew M. Cuomo's education reform commission Thursday afternoon at Hostos Community College in the Bronx.
"When thinking of our state's education system, I think of NASA," Mr. Hydleburg said, and went on to describe an organizational model in which each employee -- from janitor to scientist -- plays a role in fulfilling the mission.
"We have gotten caught up in the finger-pointing game," he said. "We are simply too content with placing blame. Why don't we step back and realize that a failure for one party is a failure for all parties?"
The commission, led by the former Citigroup chairman Richard D. Parsons, is traveling the state to solicit feedback on ways to improve New York's public education system. Members are holding 10 regional meetings and will then submit a preliminary list of recommendations to the governor in December. The endeavor is a broad one, and Thursday's meeting in the Bronx touched on a range of issues, including classroom size and investing further in prekindergarten programs.
The commission heard testimony on four topic areas: teacher quality, student achievement, school system structure and management, and community engagement.
Mr. Cuomo established the panel in April to examine the current education system in New York State "through the lens of what is in the best interest of students," according to a description of the commission on the governor's Web site.
There are no students on the commission, however, which was noted more than once in public testimony.
"I think that the students should have an equal voice in this entire conversation, as much as teachers, administrators, policy makers" said Zak Malamed, an advocate for the group Student Voice. "To be ignored is definitely doing us an injustice."
Commission members responded to this point, asking for specific ways to reach students in order to ensure they are involved in more conversations on education reform.
Speakers also compelled the panel to hold public hearings during the evening, so that more students and working parents can attend, and to have more than one public hearing in New York City.