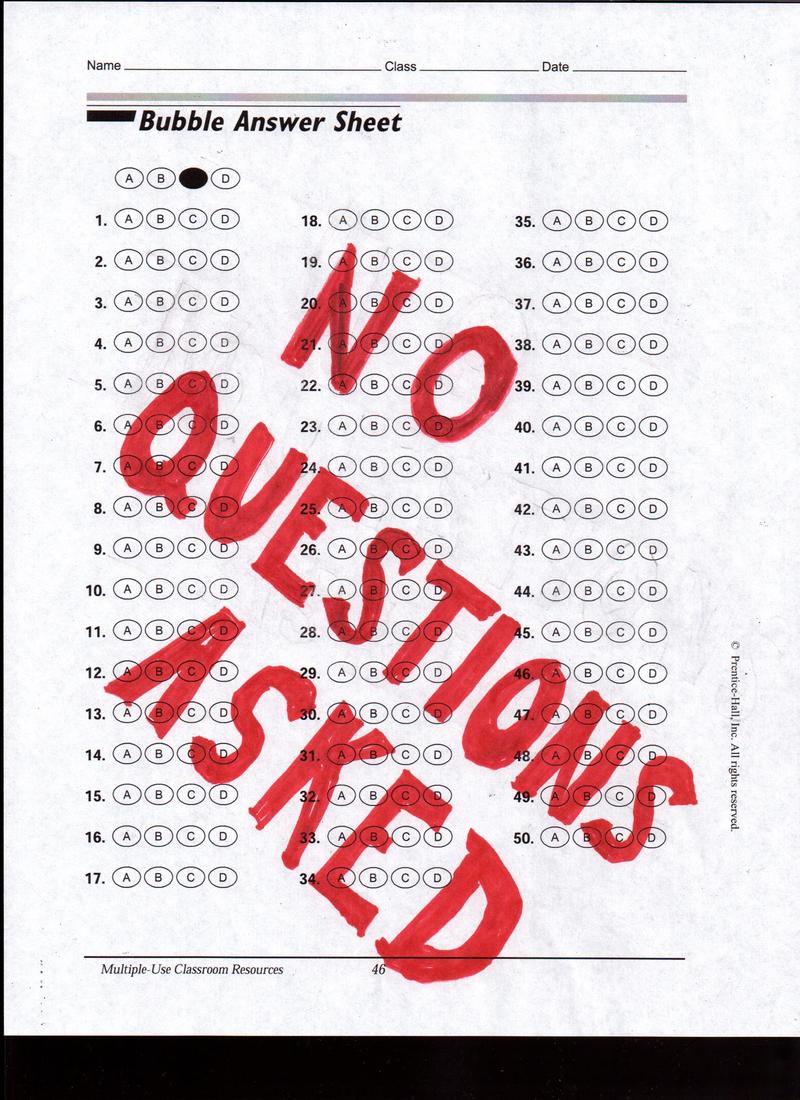 Even before problems emerged with state math and English language arts tests for third through eighth graders this April, some parents of public school students in the city were becoming more vocal in their objections to standardized testing and advocating for children to opt out of the tests.
Once the tests were completed, city Education Department officials said they could not immediately say how many students chose to sit out the exams.
But on Thursday, responding to a request from SchoolBook, city officials released the tally: 113 students opted out of the English language arts test, and 113 students also opted out of the math test.
That is a tiny portion of the number of children who took the exams. According to a spokeswoman for the Education Department, about 436,000 students in New York City district and charter schools took the English language arts test, and 445,000 students took the math test. More students took the math test because first-year English language learners are exempt from the English language arts exam.
However, it is an increase over 2011, when 30 students refused to take the English test and 37 refused to take the math test.
The city's numbers were not verified by state Education Department officials because a spokesman said the state did not collect data on students who opt out.
A number of parents, responding to a series of opinion posts on SchoolBook and to organizing by opt-out advocates, said they wanted to spare their children from what they criticized as "high-stakes testing." The length of the exams grew this year, and some parents were critical of the emphasis being put on testing in classrooms.
But many parents said they were afraid of the consequences to their children and to their children's school if they chose to have them opt out, and some said they were receiving inconclusive information from school officials.
Parents who chose to have their children opt out reported mixed experiences.
Janine Sopp, whose daughter is in third grade at Public School 146 Brooklyn New School in Carroll Gardens and did not take the test, said the school had been accommodating.
"We integrated her into a position to help the kindergarten teacher in the classroom," Ms. Sopp said. "It was incredible; the kids were really smitten having an older student in the class."
The school's assistant principal contacted the testing coordinator, and Ms. Sopp said it just took a letter from her, asking for her child to sit out the test, for other arrangements to be made to assess her child. "I'm expecting that she's going to have a successful portfolio review," Ms. Sopp said.
But Laura Kulesz, who has a third grader at a public school in Astoria, said the administration there had been difficult to deal with.
"They wouldn't give me my son because testing had begun," she said, describing a time when she went to pick up her son during testing time. She is also unsure about whether her son will be promoted. "The principal said, 'I can't see that they would be holding him back, but we should know what they want to do soon.'"
The family was subsequently ensured that their child would be assessed through his portfolio, and he has been promoted to fourth grade. Still, the father, Robert Kulesz, said they were thinking of transferring out of the district. "It's been kind of a continual headbutt," Mr. Kulesz said.
And as for opting out next year: Like many other parents, they are worried about the consequences, when their child will be in fourth grade and test scores will count toward middle school admissions.