SchoolBook
Parents Worry Over New Online Database of Student Information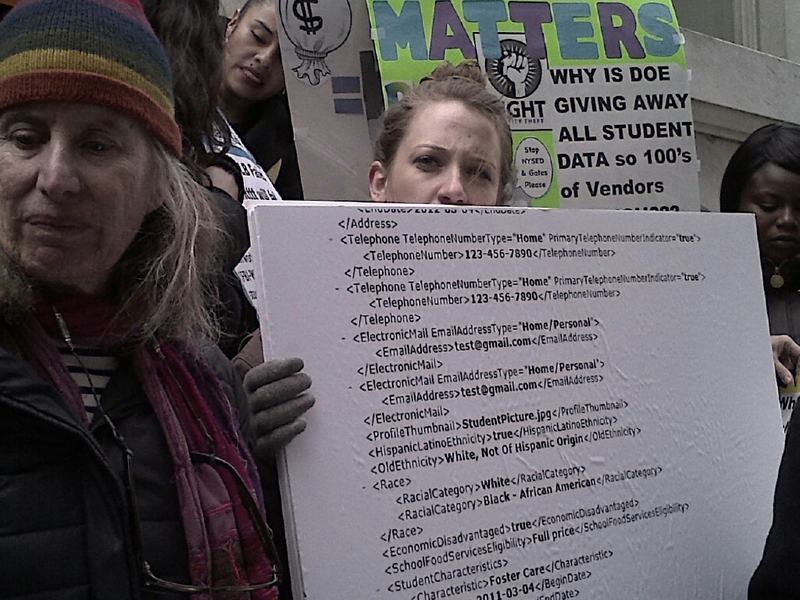 Editor's Note: This article was updated to clarify the role of inBloom which is a shared platform, not a shared database.
Public school parents on Thursday criticized a new program that puts students' information in an enormous online database. Since December, New York has uploaded student information, such as home addresses and test scores, to a cloud-based database along with seven other states.
The database resides on a platform maintained by an Atlanta nonprofit called inBloom, an effort of the Shared Learning Collaborative partly funded by the Bill and Melinda Gates Foundation and the Carnegie Corporation. New York State retains control of its data; InBloom said it does not share information without permission from the school district.
But parents said they were wary.
A recent story by Reuters raised possibilities that were disturbing to many parents: that their children's data might be sold to for-profit education technology companies, or that the information could get out through a security breach.
Karen Sprowal, a parent of a boy with disabilities, said when she shares a doctor's note about her son with the school nurse, it should stay private.
"It's horrifying to me to know that that's something that would be centralized on a permanent record on the cloud," Sprowal said.
Parents gathered on the steps of the Tweed Courthouse on Thursday complained that education officials have not responded to their letters and calls. Protest organizer and parent activist Leonie Haimson outlined her concerns in Thursday's Daily News which you can read here.
As the rally began, an education official pulled reporters aside to speak with Shael Polakow-Suransky, chief academic officer. Polakow-Suransky said the information could be shared with education technology companies that have contracts to develop software for city schools. But he said students' privacy would be respected.
"A teacher in a school who's in a different classroom can't even see the data for the students who aren't her students. Parents have passwords when they access the data," Polakow-Suransky said.
The State Education Department website has a FAQ to address parent concerns about how student information is collected and used.