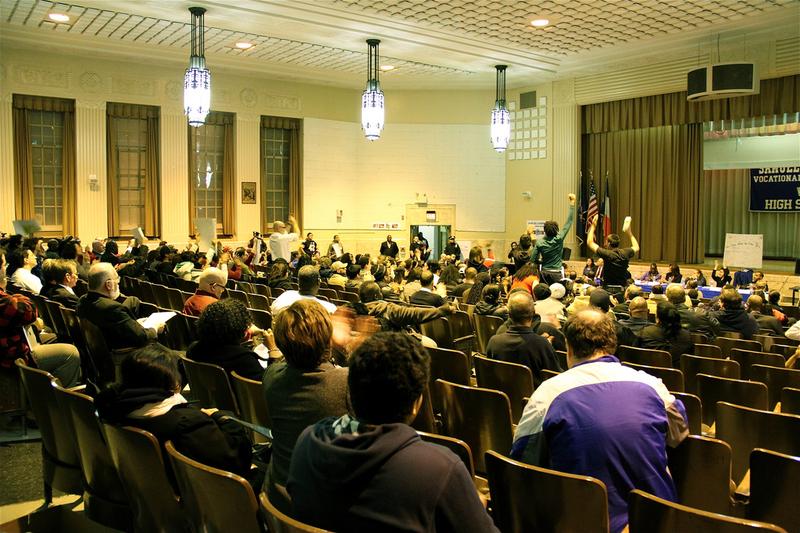 The Department of Education on Thursday announced that it has withdrawn its proposal to close P.S. 140 Edward K. Ellington in Queens and Herbert H. Lehman High School in the Bronx.
The D.O.E. said it made its decision after listening to feedback at public hearings.
"At every hearing, students, parents, educators, and community leaders tell us what schools are doing right, what they're doing wrong, and how they believe we should move forward with our proposals. This is a process we take very seriously," according to an official department statement.
However, the city does plan to eventually reduce enrollment at Lehman, from about 2,700 students to one thousand students.
Because the plan is for Lehman to shrink in size, the D.O.E. said it would move forward with its proposal to open three smaller high schools in the same building. Lehman already shares space with Renaissance High School for Musical Theater & Technology and Westchester Square Academy.
The Panel for Educational Policy will vote on proposals to close 22 schools at its meeting on Monday evening at Brooklyn Technical High School. Those proposals can be found here.
Several proposals on new school openings, co-locations and grade expansions are being moved to a P.E.P. meeting scheduled for March 20. The panel will vote on proposed grade truncations at Academy for Social Action: A College Board School and P.S. 156 Laurelton on March 20 as well.