SchoolBook
Calling All Five Year Olds for Kindergarten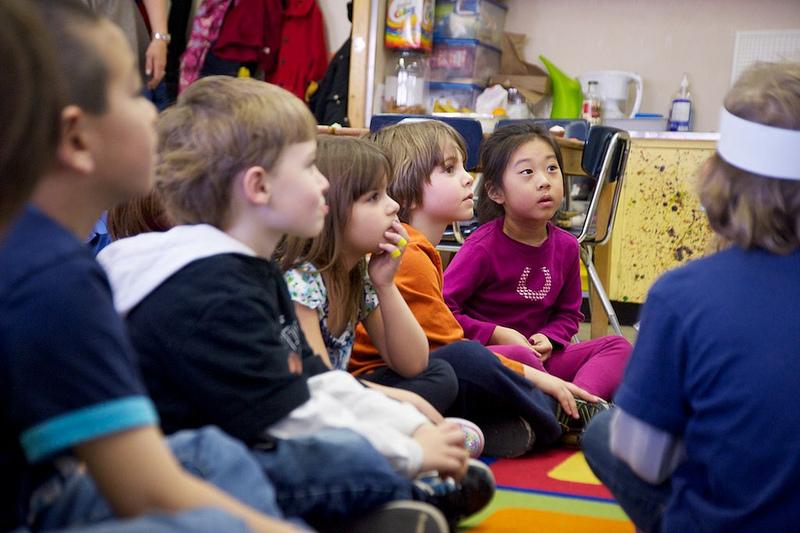 By Friday's deadline, tens of thousands of parents will have turned in applications to get their little ones into kindergarten. It's a process in New York City that as much celebrates a family milestone as it does push parents into a state of anxiety.
"There's this pressure that you feel like you have to get your child into the best school possible and that's somehow going to set the tone for the rest of their education," said Kristina Kirtley, who lives in Astoria, Queens and is going through the application process for the first time with her four-year-old daughter.
"When your child reaches the age of four, it's funny how some parents just sort of lose it."
Kirtley said she has tried to keep that mentality at bay. But increased school choices, she said, inevitably come with an added pressure to select just the right school. Kirtley's application included her zoned school, P.S. 122 Mamie Fay, and a few charter schools. Her daughter also took the test for admission to one of the city's gifted and talented programs.
Increased choice is a new theme in particular this year for two districts that decided to de-zone its schools. The Community Education Councils for District 7, in the Bronx, and District 23, in Brooklyn, made the decision last year to allow families from any neighborhood to apply to any elementary school in the district. The districts join Manhattan's District 1, which dropped school zones about 20 years ago.
Neyda Franco, the Community Education Council president for District 7, said she is not certain yet what impact the change will have on the kindergarten application process. But she said the C.E.C. has been working to inform parents that they can apply to any school through a kindergarten fair, community meetings, phone calls and flyers.
"But I'm sure that we missed a few," Franco said, "and people will come in in September and say 'I didn't know.' It's a learning process."
But while there are parents weighing options, there are others that are discovering that, for the first time, kindergarten is mandatory in New York City for all five year olds.
While most children do enroll in kindergarten, a relatively small number -- about 3,000 annually -- does not. A new state law allowed the New York City school district to require that all five-year-olds attend school. (Existing state law requires that all children attend school by the age of six.)
The change prompted an early childhood program in the South Bronx to coach parents through the application process this year. LaChelle Walker, program director for the Morrisania Early Childhood Program with the Children's Aid Society, said that many families the organization serves were aware of the new mandate.
Walker said counselors helped parents compare schools, fill out the applications and let them know that they can apply to multiple programs.
Families usually find out in April about their child's kindergarten placement. Last year, the D.O.E. received more than 60,000 applications, with more than 2,400 children put on waiting lists at their local, zoned public schools.