SchoolBook
Parents Have Mixed Views on Teacher Rankings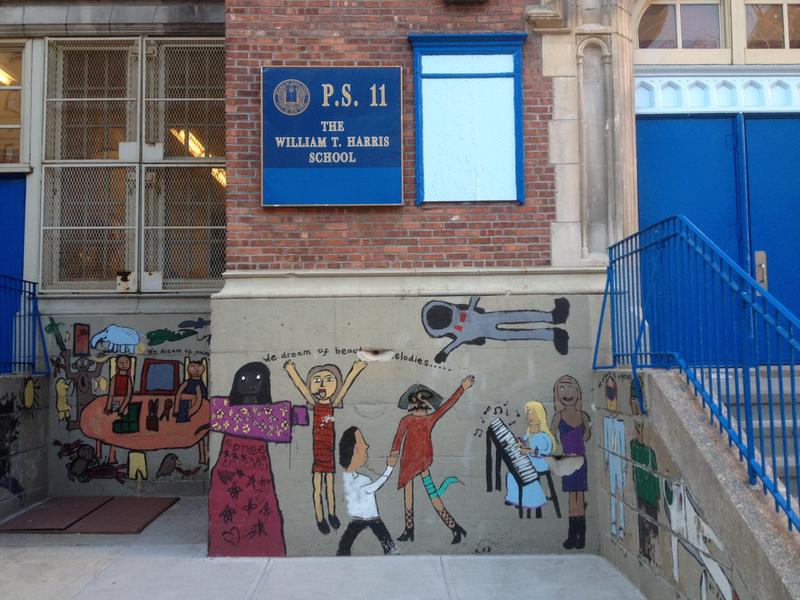 As students and teachers returned to school on Monday after the publication of performance ratings for 18,000 teachers, many parents said they were giving the reports serious thought. Yet there was an equal measure of skepticism among parents that test scores bore any relationship to teachers' competence.
Some said they already knew how good a teacher was by walking into the classroom or by monitoring their children's progress.
"I look in the teacher's eyes," one Manhattan father said.
"I'm the kind of person who likes to see for themselves," a father in Queens said.
Others worried about how their fellow parents -- perhaps ones with sharper elbows -- might respond. Will they demand a new teacher? Move their children to a new school?
Elizabeth Sane, the mother of a fourth grader at the Ella Baker School, a kindergarten-through-eighth-grade school on the Upper East Side, said that her daughter was switched to a different teacher's class over the summer, and that it was "like adding salt to the wound" when she saw the high ratings for her daughter's previous teacher. Her daughter's teacher this year did not receive a rating because he previously taught high school.
Ms. Sane said that the rating was not the only factor that influenced how she assessed a teacher's performance, but that the data used for teacher evaluations mattered.
"If test scores matter for my child to get into high school, I'd be fine with schools using them for teachers," she said.
But other parents dropping their children off at the Ella Baker School said they did not trust teacher ratings based on test scores any more than they wanted their children's learning measured solely by the state exams.
"Some people take it as the final word, but it doesn't change who they are as teachers," said Lydia Delgado, whose child is in the second grade. She said the ratings "aren't accurate, and the whole student testing thing needs to be thrown out."
"I don't trust those things," said Karl Danticat, whose daughter is in the third grade.
But even parents who said the ratings were unfair admitted that in some cases there were striking similarities between the numbers on the page and their impressions of their children's teachers.
One mother said she had two sons at schools in Queens, a 9-year-old at Public School 31, where 50 percent of teachers received above-average or high marks in math and 66 percent did in English, and a 12-year-old at Intermediate School 25, where 6 percent of teachers earned above-average or high marks in math and none did in English.
None of this shocked the mother. "They do an amazing job," she said of the teachers at P.S. 31. But at I.S. 25, she said, the staff often works its hardest to prepare students immediately before they take the tests.
"Some of them I really think need to retire," she said.
At P.S. 11 in Chelsea, nine teachers received ratings. All of them were rated average for math and seven average in English, while one scored above-average and one was rated high.
"I checked," said Riney Christy, who looked up the scores for her fourth-grade daughter's teacher. "But it's hard to take it seriously. I know I would not want to be judged on a criteria with an error margin over 30 percent."
But Rafael Orozco, whose grandson is a fifth grader at P.S. 11, said he looked up the teachers' ratings in the newspaper with some eagerness. He had a feeling that last year's teacher was not pushing his grandson enough, he said.
"If parents pay attention to the ratings," he said, "they can find better teachers."
Elbert Chu, Theodoric Meyer, Chris Palmer and Hiten Samtani contributed reporting.