SchoolBook
Students Begin to Hear About Their High School Choices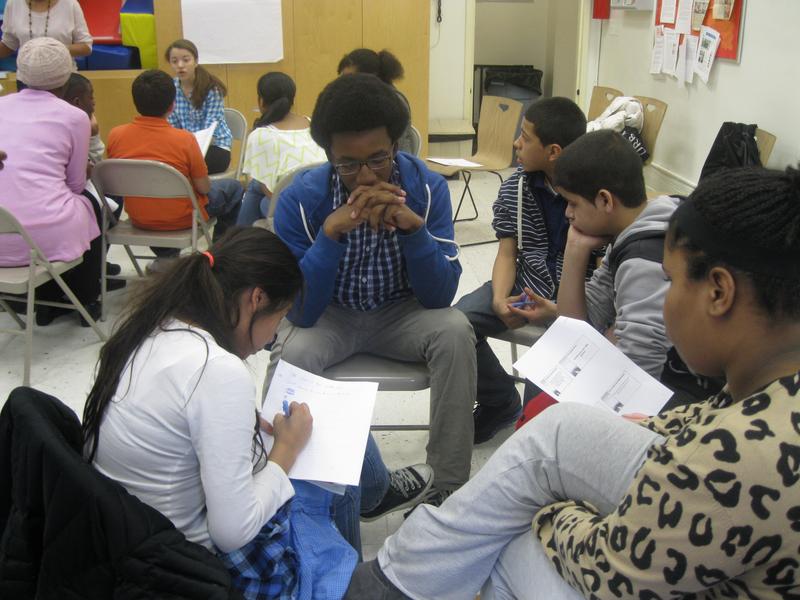 Students who applied to attend a New York City public high school are finding out where they are headed next year. Most students took home letters Wednesday. All students should find out by Thursday.
The city's education department said of the 77,137 eighth grade students who submitted applications during the first round, 84 percent matched to one of their top five schools and 74 percent to one of their top three. About 10 percent of students did not match during the first round.
All first round results, including admissions to specialized high schools, were announced at the same time. This year, 5,997 eighth graders received an offer to attend one of the city's nine specialized high schools. Eight of the schools require a specialized admissions test. The ninth, Fiorello H. LaGuardia High School of Music and Art and Performing Arts, requires an audition and review of academic ability.
Some students may tear into the envelope right away; others may wait until they get home to a quiet place.
"I'm scared -- and ready," said Bronze Galindez, 14, an eighth grader at Tompkins Square Middle School in Manhattan's East Village. "I can't wait to see what school I get into."
Ms. Galindez said she applied to seven schools and listed Manhattan Village Academy as her top choice.
Samantha Clarke, 13, another eighth grader at Tompkins Square Middle School, said that with the waiting game nearly at an end, she "almost doesn't want to know anymore." Ms. Clarke applied to 11 schools, and put her top choice as Millennium High School in the Financial District of Manhattan, where her sister is currently a student.
"I really like how diverse it is," she said, "and they also have this really cool traveling program which is something that I would want to do in the future."
New York City uses a similar method of matching students to high schools as the one used nationally to match medical students to residency programs. City students can rank up to 12 high schools schools on an application. They will also have a chance to re-apply to schools during a second round.
Education officials said 83 percent of students matched to one of their top five schools last year during round one. About 10 percent did not match at all.
Saadiq Small-Purvis, 14, an eighth grader at P.S. 105 The Bay School in Far Rockaway, Queens, is eagerly awaiting word from Fiorello H. LaGuardia High School of Music and Art and Performing Arts.
"Hurry up, LaGuardia, please," he said.
Mr. Small-Purvis, who wants to study acting, described the LaGuardia audition as "tiring and emotional" and the waiting period as "intense."
"I think I've cried about four or five times since the audition," he said. "I don't know if I did good or bad."
Mr. Small-Purvis said that he has prepared himself for the idea that he may not get in.
"Hey, you've gone through worse," he said that he tells himself. "It's going to be fine."
All students can participate in a second round of high school admissions. The education department will hold a fair at the Martin Luther King, Jr. Educational Campus March 3 and 4 so that students can learn more about their high school options.
The application deadline for the second round of admissions is March 15.