SchoolBook
Walcott: City Has No Role to Play in Ending Bus Strike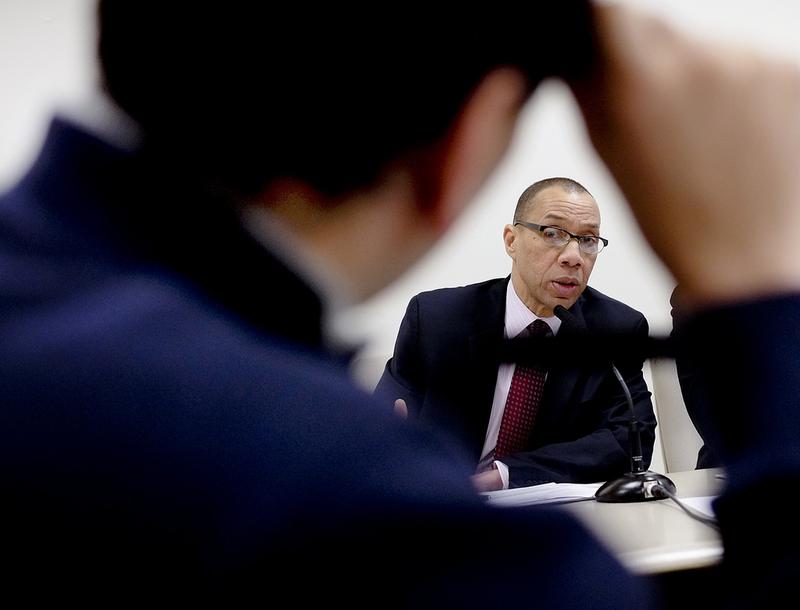 Schools chancellor Dennis Walcott repeatedly asserted over two hours of testimony before the City Council on Friday that the city had no role to play in ending the school bus strike, now in its fourth week.
"I will say very directly: This is a collective bargaining agreement issue between the union and the companies that are employing the workers," Walcott told the members of the education and finance committees.
Committee members sought to examine the cost of transporting students on school buses, but many took the opportunity to plead with the city to step in and do something to help end the strike.
"How can we resolve this?" asked David Greenfield, city councilman for District 44 in Brooklyn. "What can you personally, Chancellor, do to get our children back on buses?"
Walcott had no direct answer, and when Greenfield asked when the strike would end, Walcott responded, "When 1181 comes back to work. It's that simple. It's in their hands."
Robert Jackson, who represents District 7 in Manhattan and chairs the education committee, said he was "disappointed" in the mayor and chancellor for taking such an adamant position that the city would not get involved in working to resolve the strike.
The bus drivers and matrons of Amalgamated Transit Union Local 1181 have been on strike since Jan. 16, after the city removed employee protection provisions from new bus contracts now going out for bid. Mayor Michael Bloomberg has said the city can no longer include these job protections because a court found them illegal. As a result, he and his deputies have argued that negotiations should only involve Local 1181 and the bus companies.
Council members' line of questioning toward union representatives was much softer, and openly sympathetic toward the protections that the union is seeking. A top-earning bus driver makes an annual salary of $51,000; a bus matron earns up to $28,000, according to union leaders. Workers need to make sure they can maintain even these modest salaries, Jackson said, and to ensure that the bus companies hired experienced workers.
On the issue of cost-savings, Council members questioned the increasing cost of transporting the city's special education students. The city said special education busing costs an average $12,800 dollars per pupil, far more than in Los Angeles and Chicago. For general education busing, the cost is about $2,800 per pupil, in line with the other urban districts.
Eric Goldstein, head of school support services at the D.O.E., said some of the increasing costs had to do with added routes to accommodate varying school schedules, students who attend private schools far away and because some bus routes only include a few students. He said the sparsely populated buses are intended to prevent students from being on the bus for too long, which may be mandated in their individualized education programs.
The D.O.E. said nearly 400 bus routes have fewer than five students on them. Twenty-seven routes have just one student.