SchoolBook
City Council Urges Mayor to End School Bus Strike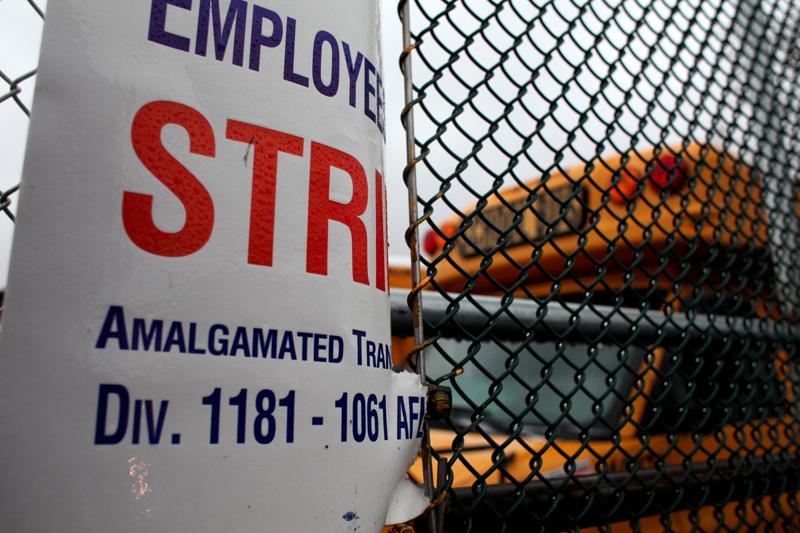 City Council members released a letter Thursday, pressuring Mayor Michael Bloomberg to end the school bus strike. The 44 members, including Council Speaker Christine Quinn, a reluctant critic of the mayor as she seeks to succeed him, urged him to agree to the "cooling off" period first proposed by a mediator working to settle the ongoing dispute.
Larry Hanley, president of the International Amalgamated Transit Union, said the cost of the strike on the city is reason alone to come back to the table.
"With police protection that they put out there and all the MetroCards that they're paying for, the taxi rides they're paying for, this is not about the city saving money, this about an ideology. This is a war on working people," he said.
But City Hall did not budge from its position. "These contracts haven't faced a fair, open and competitive bid in 33 years," said spokesperson Lauren Passalacqua. "And delaying the process will only guarantee that the current billion-dollar contracts remain in place."
Meanwhile, the Department of Education reported attendance rates for Thursday were 89.4 percent citywide and 70.6 percent for students attending schools in District 75, the system for the most severely disabled and special needs students. This is down from Wednesday when District 75 attendance hit a strike-period high of 73.4 percent.
The D.O.E. said it certified 49 new drivers in the last two weeks and over 200 escorts. In its email, the department said the high number of new escorts is part of a strategy to return more buses to their routes:
"This number is higher than drivers as this is a solution for hybrid companies whereas a driver is non 1181 but the matron is 1181. A non 1181 driver can get certified as a matron so that the bus has essentially two drivers on board but one is certified and serving as a matron. This helps get more buses rolling."
The stakes continue to increase as the Local 1181 school bus workers face losing their health care benefits as of Friday, Feb. 1. Hanley says the union is doing all they can to help.
"We are working to get them alternate health care, and we are working with nurses and doctors to provide them with health care as well," said Hanley.
Here is the Council's letter to the mayor.
With reporting by Tom Lisi.