SchoolBook
Creating Schools for All Students, Disabled or Not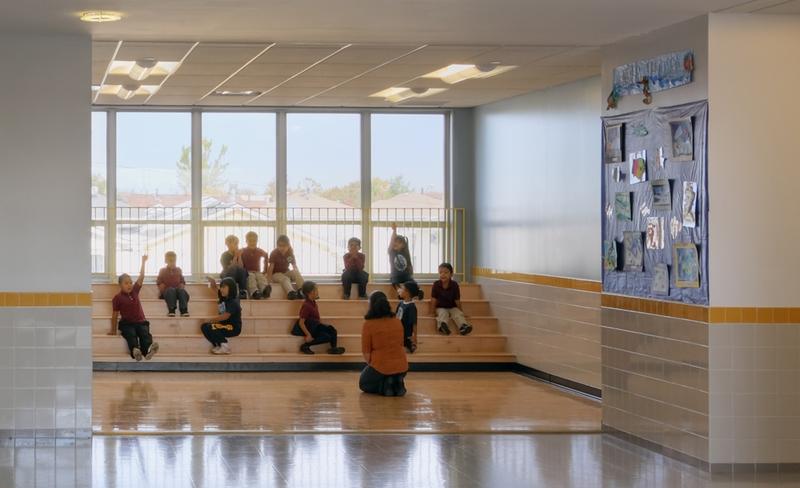 While it may seem obvious that children and educators should have beautiful schools that meet their needs, that often doesn't happen -- especially when it comes to special education students.
At a forum last week at the Center for Architecture, three architects presented stunning designs with this problem in mind and educators from the field and the Department of Education responded with their own ideas. The evening's event, which I moderated, was part of the Center's exhibition on The Edgeless School: Design for Learning.
We heard from Ray Dovell, of Platt Byard Dovell White Architects, who spoke about his firm's work to design the Reece School in Harlem and the Learning Spring School on East 20th Street; Scott Keller, of Gruzen Samton, who discussed his public school projects underway with the School Construction Authority; and Mark Yoes, from WXY Architecture, who presented his design of the REED Academy, a school for students on the autism spectrum in Oakland, N.J.
Their designs showed how school spaces could play down stimuli for children with sensory issues, such as through the muted palettes chosen for wall colors and woods, and promote social interaction with windows overlooking other work spaces.
In some of their designs, schools had "quiet rooms" where students could meet with a teacher or calm down if overstimulated. Every bit of space, in a city where every inch counts, was productive: built-in benches in the hallway provided a place for a teacher and a student to have a private conversation outside of the classroom.
In the case of REED Academy, Yoes said, the director of the school requested that the design be one that would be appealing to staff, because retaining staff was a key priority for the school.
And in a design contrast, Katharine Macmanus and Lauren Greenberg, co-teachers at P.S. 59 Beekman Hill International on East 56th Street in Manhattan, spoke about their own "architectural" endeavors of setting up their classroom each year -- and then rearranging it once they learn their students' specific needs.
With a large classroom, some of their second graders need more direction walking over to the hooks to hang up their jackets each day, Macmanus and Greenberg said. Not to mention, they added, all of their students know how to better organize their things when they have a cubbie, rather than a hook. Please don't hang the hooks too close together, they urged the designers. That's how lice and bedbugs can spread.
It is much better, they contend, to have moveable bookshelves rather than ones built into the wall, since they often use the bookshelves to divide the class when working in two smaller groups. Using materials in a classroom that reduced echo would be helpful too, they said.
Peggy Groce is the director of travel training at the D.O.E., a program that teaches students with severe disabilities how to navigate public transportation in New York City. Students with disabilities, she said, need to be able to "read what a building says" in order to negotiate space. Students need signage, arrows, clear addresses on the exterior, and other spatial cues to feel comfortable in an environment.
"Think about landing in an airport you had never been in, and your orientation problems," said Groce. "What skills do you call on to be able to organize yourself to find where you want to go?"
The discussion came during a year when more schools are required to accommodate children with disabilities through New York City's special education reform. In this new era of inclusion, more students are able to attend their neighborhood schools, or middle and high schools of choice. They are integrated into classrooms with their non-disabled peers. Thursday night's discussion was all about how to create spaces conducive to learning, for everyone.
SchoolBook would love to hear your thoughts about what makes a good learning space, particularly for those students with sensory issues. Add your comments below.