SchoolBook
Scholars' Makes Long Anticipated Return Home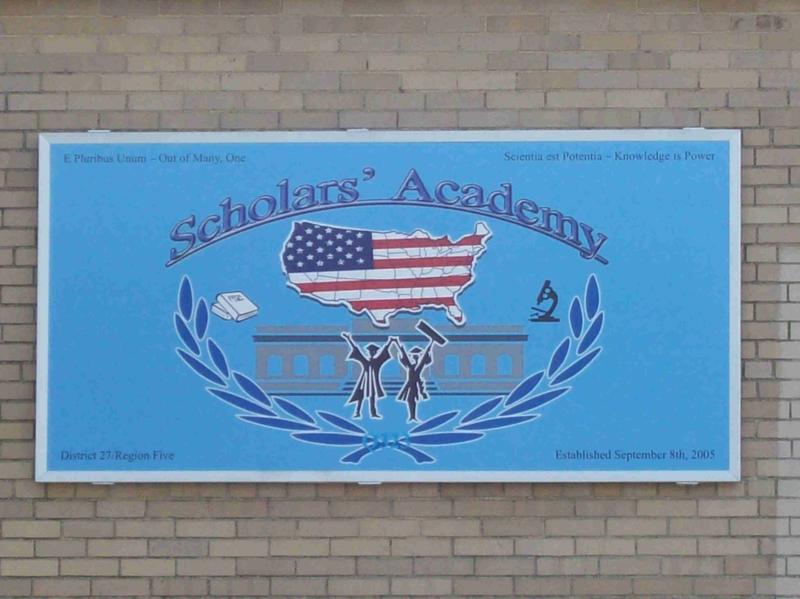 Today, our first day back in our building since Oct. 26th, 2012, every staff member and student of our school will be wearing t-shirts that proclaim: "Scholars' Strong and Rockaway Resilient."
It's become our slogan.
As the Scholars' Academy community returns to our building in Rockaway Park, I feel the need first to mention the tragedy that took place at the Sandy Hook Elementary School in Connecticut last month; it re-framed my perspective about the impact of Hurricane Sandy. The violent attack on the elementary school is a reminder of what matters most.
The Newtown, CT tragedy made clear to our school community that what we faced after Sandy were issues mostly of expense and inconvenience.
In the wake of the storm, Scholars' Academy circled its wagons to manage numerous challenges. Approximately 60 percent of our student body and 30 percent of our staff, at one time or another and some still, have been displaced or homeless as a result of Sandy. Through commitment to collaboration, hard work, organization, and communication, our school community rallied to quell the ripples of Hurricane Sandy's aftermath for our students.
Although we are not yet back to normal, every little bit has helped us move forward. It is impossible to list all of the generous people out there who have helped our school. The Scholars' Academy is truly grateful for the support we received.
First, great credit must be given to the students, staff, and parents of both our school and the East New York, Brooklyn relocation schools: The Roberto Clemente School and Maxwell High School. All parties involved in the relocation ohave been extremely cooperative, patient, focused, and positively spirited.
Scholars' Academy received extensive support from the School Construction Authority which rallied numerous troops and private contractors to assist our stretched-thin cleaning staff. We also had help with the massive task of moving over 1,100 students to and from sites in Mill Basin, Brooklyn, as well as Queens locations in Woodhaven, Ozone Park, Howard Beach, Rockaway Park, and Far Rockaway.
Enough can't be said about the dedication of our teachers. During the past two plus months of relocation, the Scholars' teachers have found ways to engage students in rigorous learning activities, while managing instruction in less than optimal conditions. The guidance team, with the help of our network and several other schools across the city, juggled both the college application process and its normal caseload, along with meeting the needs of our students who endured so much hardship and disruption.
The parents of the Scholars' Academy have also been extremely involved, patient, and flexible during this trying period. Just one example: parent-teacher conferences had to be held at the Aviator Sports Complex in Floyd-Bennett Field Brooklyn on Flatbush Avenue. NY1 did a report about it.
One of the most amazing things that surfaced during this crisis was the fantastic support we have received from total strangers, among them school principals in the city and out of state.
The entire student body and staff were particularly touched by the amazing enthusiasm and effort put forth by Principal Beth Lubeck and the entire school community of P.S. 132 The Conselyea School of Williamsburg, Brooklyn. The school brought turkey dinners to our high school students and staff. The elementary school students sent notes and gifts to our middle school students. And each staff member of P.S. 132 adopted a Scholars' staff member for the holiday season.
This is just one example of many. Numerous benefactors offered donations to the school and individual families. Still others, seeking no publicity, worked with our staff to purchase items lost in the storm that FEMA cannot replace.
Time will tell what the true cost of this storm will be to our facility, our supplies, our equipment, and our students' test scores. Still, with all of the disruption, we have learned that the most important thing to have is community and one another.
I've always said brick and mortar don't make a great school. Great people who cooperate, care, trust, and believe in one another and their mission make a great school. What we have learned about our school community from this crisis of expense and inconvenience, is priceless.
Everything else is just stuff.