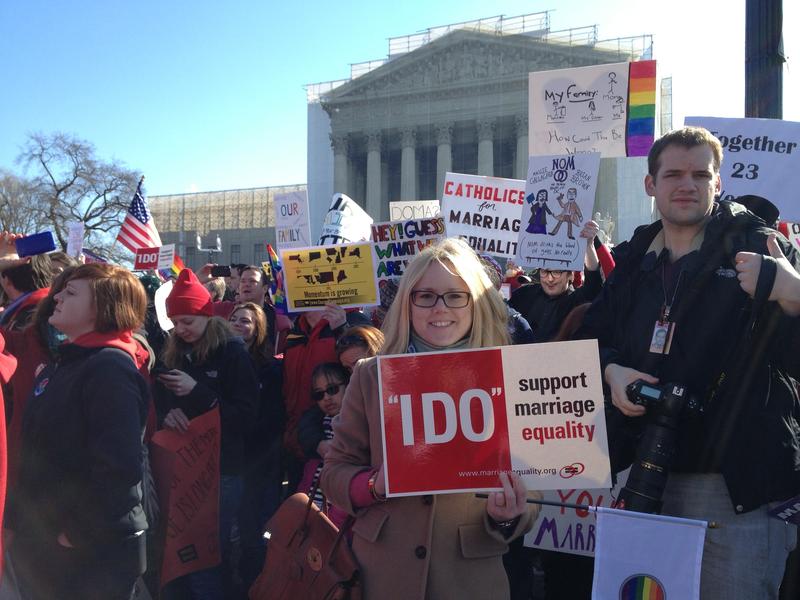 Today is the last day the Supreme Court will issue opinions this summer, and two key rulings on gay marriage are expected. We provide the breaking news and analysis all morning with William Eskridge of Yale Law School, author of Dishonorable Passions: Sodomy Laws in America.
In a 5-4 vote, Supreme Court rules that the Defense of Marriage Act is unconstitutional. Here is the opinion.
On California's Prop 8, the court has vacated the case, making gay marriage legal once again (for now) in California.