Soundcheck
Favorites From The Studio: Bobby McFerrin, Jon Hopkins, Eleanor Friedberger, And More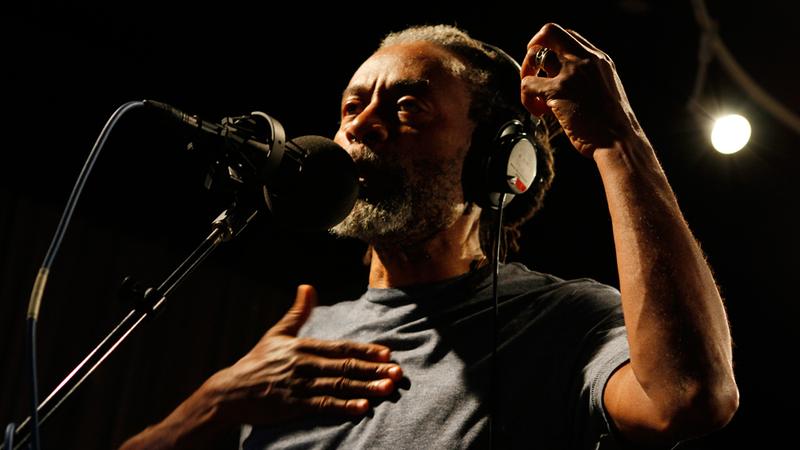 In this episode: We spin some of our favorite recent performances recorded live in the Soundcheck studio. No matter your tastes, there's plenty of new music to fall in love with: Bobby McFerrin's latest gospel-infused Americana project; Alice Russell's neo-British soul; interpretations of Bach from Ben Verdery; Eleanor Friedberger's 1970's AM radio-influenced rockers; the politically-charged and gloriously noisy Japanther; and Jon Hopkins' stunning electronic tapestries.
Plus, we leave our hearts on the floor with some dance pop from Little Boots, and let Friday get a little funky with Brooklyn party band French Horn Rebellion.
Songs included in this episode:
Alice Russell, "Hard And Strong"
Bobby McFerrin, "Joshua"
Sam Amidon, "Short Life"
Ben Verdery, Bach: Cello Suite No. 4 
Eleanor Friedberger, "Stare At The Sun"
Japanther, "Stolen Flowers"
Yellowbirds, "Young Men Of Promise"
Laura Stevenson, "Runner"
Emily Wells, "Mama's Gonna Give You Love"
Jon Hopkins, "Breathe This Air"
Little Boots, "Broken Record"
French Horn Rebellion, "Friday Nights"