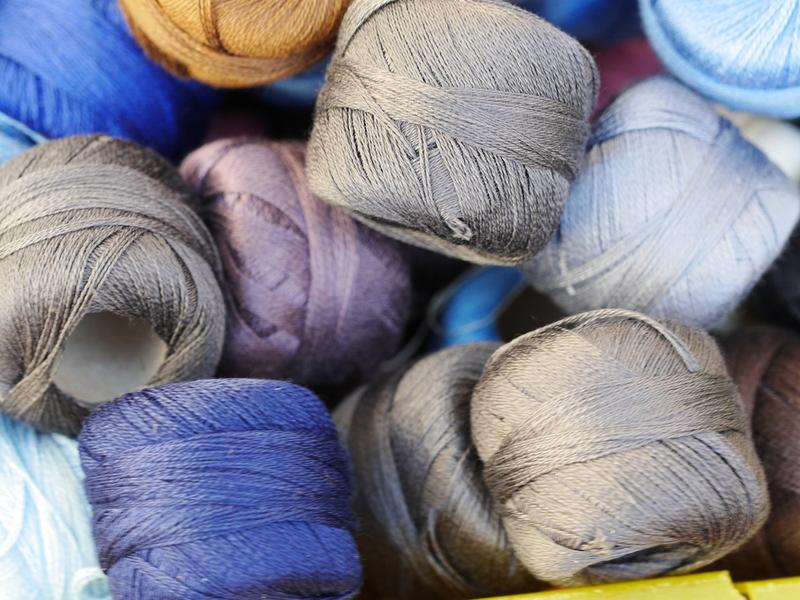 On this program, two stories about powerful maternal instincts, and choices with very different outcomes.
In the interview featured below Amy Hempel describes her story "Beg, SI Tog, Inc, Cont, Rep" as "the story of a friendship surviving very different choices."  As the narrator draws us into her many knitting projects (crafters will recognize the title as instructions for a pattern), we realize that they stand in for emotions she cannot express or completely acknowledge—a common thread among Hempel's many tragic-comic narratives.  The reader is Anika Noni Rose. 
Hear Amy Hempel talk about this story, and her short fiction, here:
Guest host Jane Curtin reads our second work, Galina Vroman's "Sarah's Story," a provocative retelling of the Old Testament narrative of Abraham's sacrifice of Isaac.    
"Beg, SI Tog, Inc, Cont, Rep (Begin, Slip together, Increase, Continue, Repeat)" by Amy Hempel, performed by Anika Noni Rose
"Sarah's Story," by Galina Vroman, performed by Jane Curtin   
The SELECTED SHORTS theme is David Peterson's "That's the Deal," performed by the Deardorf/Peterson Group.
For additional works featured on SELECTED SHORTS, please visit http://www.symphonyspace.org/genres/seriesPage.php?seriesId=71&genreId=4
We're interested in your response to these programs.  Please comment on this site or visit www.selectedshorts.org
And for more thoughts on the stories in SHORTS, check out literary commentator Hannah Tinti's site at http://hannahtinti.com