School Doors Close on a Tragic Year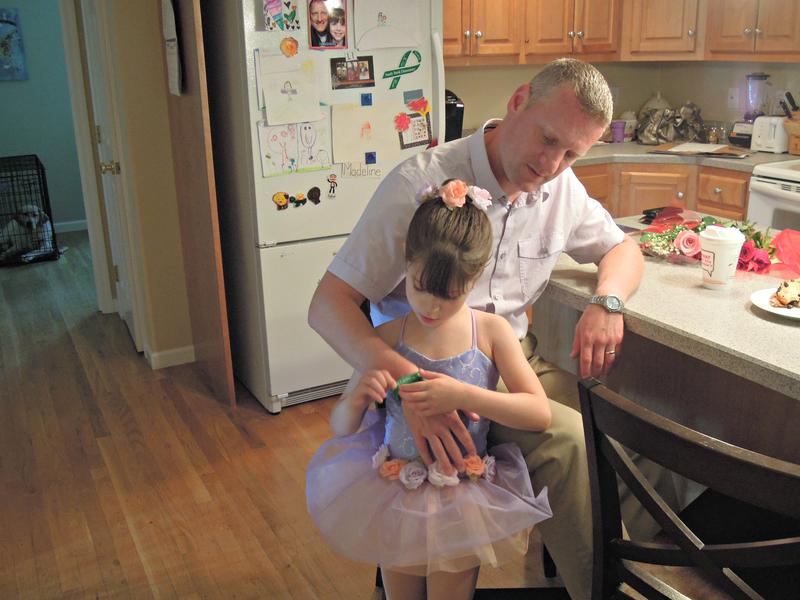 The students at Sandy Hook Elementary begin their summer vacations on Friday, ending a year that saw unprecedented school violence. Twenty first-grade students were killed by a gunman on Dec. 14, along with six school staff members.
When students returned to school in January, in a former middle school building in Monroe, CT, there were mental health providers and therapy dogs ready to help. And two school police officers started a campaign to cheer students up by placing rubber ducks around the building once a week. (The ducks now have their own Facebook page.)
"I think things have gotten easier with the school year because you get comfortable with routine," said Dana Schicker, whose daughter, Alexandra, just finished first-grade. Alexandra's best friend, a buddy since infancy, was one of the students killed.
"I think the summer will be very telling," she said. "The routine will be gone, the structure of that routine will be gone, and that will make for some harder times."
Alexandra has not talked openly at home about the shooting or the loss of her close friend, her parents said. When she does "it's a quick thought," said her father, Glenn Schicker, and "then she's ready to move on to something else."
But Alexandra has opened up to a child psychologist, Stacia Bjarnason, who specializes in trauma and has worked with several families in Newtown since the shooting.
Bjarnason uses a black and white bunny, Pepper, to give children a starting point to talk about their thoughts and any anxiety related to the shooting. She said his natural reactions are similar to those of people who have been through a traumatic event.
"Rabbits, when they hear a noise they don't know about, they'll freeze and they'll be very cautious about it," said Bjarnason. "And they'll wait to see if it's something that they really need to be afraid of or not."
Bjarnason also uses Pepper as a character in an allegory about Sandy Hook, where Pepper, and other bunnies, get attacked by a dragon. The story is a way for the children to interact with events of the shooting, without talking about themselves directly, Bjarnason said.
"Some of the kids kept the feelings more to themselves because when they talked about how traumatic it was for them, their parents cried," said Bjarnason. "Of course, as a parent you'd be devastated that your child went through this and you'd be sad for your child and you'd feel compassion for what your child went through. But for some kids to see their parents cry when they talked about it -- they felt responsible for those tears."
Bjarnason's story is now turned into a children's book, published with the help of volunteers and donations. Bjarnason said she is working to get the book into the hands of families affected by shooting, and onto library shelves. She said she plans to distribute the book on July 8 at the public library in Newtown.