Soundcheck
Greta Gerwig Wants 'Frances Ha' To Feel Like A Pop Song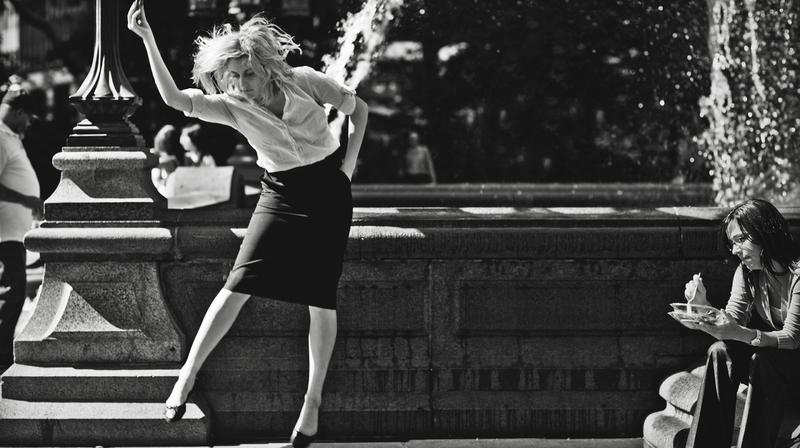 Frances Ha, the latest film from director Noah Baumbach stars actress and co-writer Greta Gerwig as Frances, a 27-year-old New Yorker struggling to make it as a dancer. It's a story about love without the traditional romance: as Frances grows apart from her close friend and roommate, she's left to fend for herself in her personal life and in her career. Gorgeously shot in stark black and white, the film is an accurate and heartfelt portrayal of what it's like being a young New Yorker on the verge of not being young anymore.
One of the film's most memorable moments revolves around David Bowie's "Modern Love." The song appears in a pivotal sequence where Frances hurtles and dances down a crowded New York street. Gerwig explains that the song fit perfectly with the movie.
"Great pop music, when it's over, you just want to play the song again right away," says Gerwig. "We talked about wanting the movie to feel like a pop song. When it's over, there's a feeling of, "Put it on again."
Gerwig says there are a number songs that give her that very same feeling. She shares a few of her favorites in this Pick Three.
David Bowie, "Five Years"
I was 18 or 19 [when I first heard it], and I had very dramatic emotions, as I do now. I felt like David Bowie was the only person who could give it the scope that it deserved. I think it's also what it feels like to be young. You feel like you've got five years left before you're old or something, which of course I don't think now. But then, it feels like, "Oh my God, everything's ending!"

 
Pamela Myers, "Another Hundred People" (from the Sondheim musical Company)
I really love musical theater a lot. It really is such an American art form. I think sometimes when people think about it, they think it's just cheesy, or people singing about their feelings in a cheesy way. But I find it so moving to watch people singing on stage. It's just the most sincere art form to me. That's something I always really respond to.

 
Nirvana, "Rainbow Chaser"
It's just a great song. When I heard it, I was like, "I can't believe this isn't used to sell cars!" If you put this in a commercial, I'd pretty much buy the product. It's got percussive piano and it's kind of psychedelic, but it sort of sounds like the Beatles but also a Bond soundtrack. It's odd.