The Takeaway
An Inside Look at The Largest Solar Boat Ever Built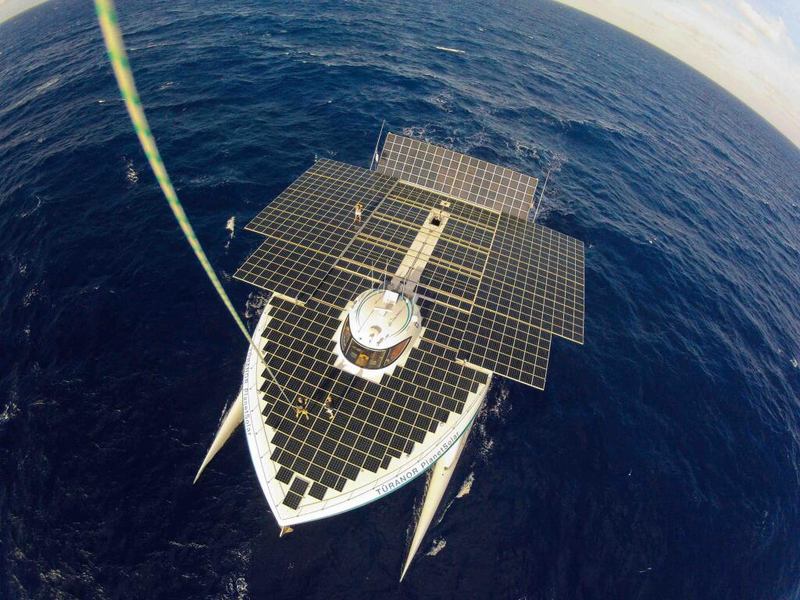 In 2012, the MS Turanor PlanetSolar became the first boat to complete a trip around the world exclusively on solar energy. In 2013, PlanetSolar has moved beyond the role of a mobile ambassador of photovoltaic energy by becoming a scientific platform for the "PlanetSolar DeepWater" expedition.
It is the largest solar boat ever built, and it's now sailing along the Gulf Stream as part of a scientific expedition organized by the University of Geneva.
We visited the boat, while it was docked in New York City to see this extraordinary vessel and to speak with the ship's Captain Gerard d'Aboville and members of the expedition team.
This project, led by climatologist Professor Martin Beniston from The University of Geneva, aims to utilize the boat and its lack of fuel emissions to harvest new data along the Gulf Stream.
Captain d'Aboville, and Professors Martin Beniston and Bastiaan Ibelings, join us to discuss the vessel and its ventures.
Photo Slide Show—PlanetSolar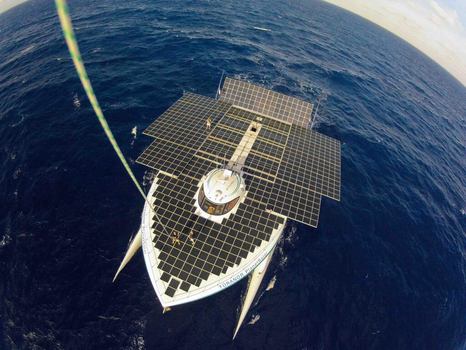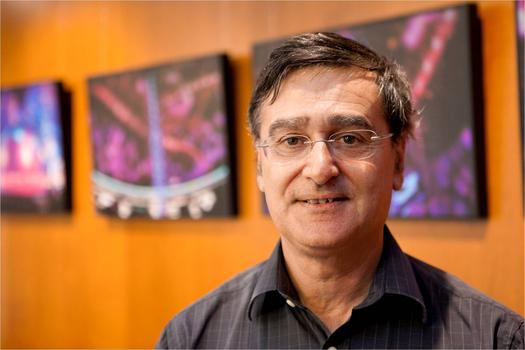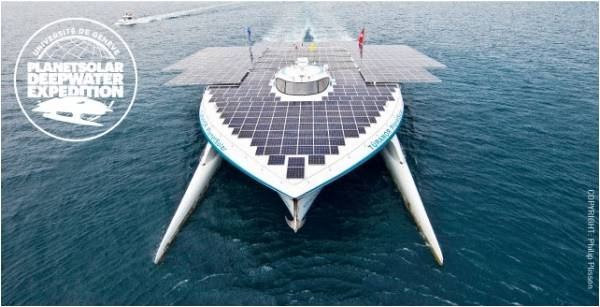 of