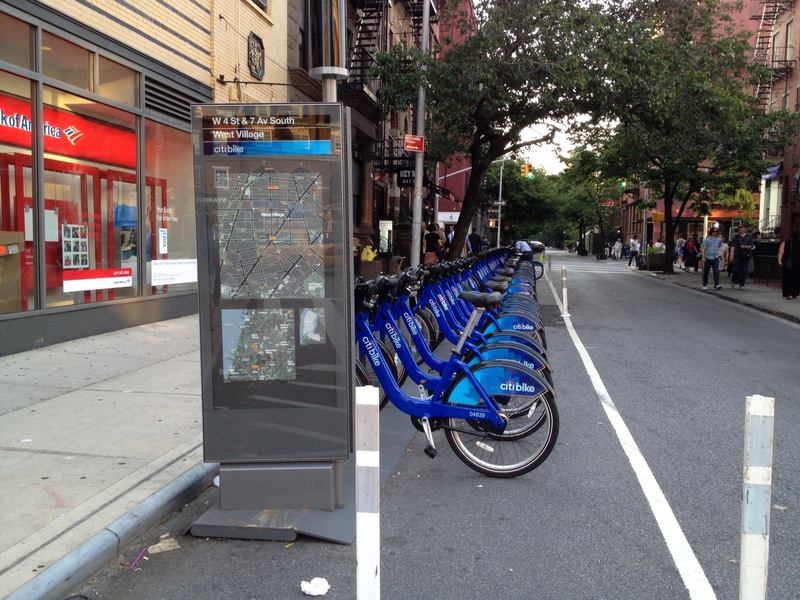 When New York's MTA closes the three northernmost stations on the G line later this summer, riders may have commuting options beyond shuttle buses: the transit agency is in talks with Citi Bike about the expansion of the city's bike share system to the affected areas.
"It's under discussion," MTA spokesman Adam Lisberg said.
Citi Bike stations could provide some backup relief to a line that is becoming increasingly popular: ridership on the G line has boomed in recent years.
Starting in July, the MTA will begin repairing the Sandy-damaged tunnel that carries the G train under the Newtown Creek. The work will take place for 12 weekends in a row and will necessitate the closure of the Greenpoint, 21st Street, and Court Square stations. Next year, those stations will be closed 24/7 for a five-week period of time.
The black-and-white dotted line shows which stations will be affected by the upcoming work on the G train tunnel/MTA
The agency will be making repairs to the Greenpoint tube, which was flooded during last year's storm. Although temporary repairs were made to get the line up and running after Sandy, more permanent fixes need to be put in place. 
Greenpoint and Long Island City were originally included in Citi Bike's initial launch, but were removed after Sandy damage curtailed the program.