Soundcheck
'20 Feet From Stardom': Shining The Spotlight On Backup Singers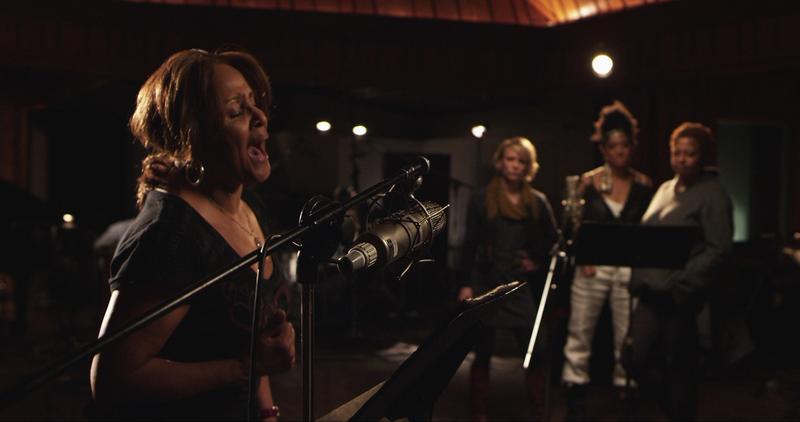 This week, 20 Feet From Stardom was nominated for an Academy Award for Documentary Feature. Today we revisit our conversation with the film's director and stars.
In David Bowie's song, "Young Americans," Bowie's distinctive voice is easy to pick out. Yet if you listen closely, you can hear another famous singer wailing on the track in the background: Luther Vandross. Vandross was the rare backup singer who achieved fame all his own.
It's a subject addressed in 20 Feet From Stardom, a new documentary focusing on those oft-overlooked singers. The film is filled with fascinating interviews with stars like Mick Jagger and Bruce Springsteen, rare footage of backup singers at work, and goosebump-inducing clips of the supremely talented vocalists who support big-time artists.
Morgan Neville, who directed the film, and singers, Darlene Love and Merry Clayton, join Soundcheck host John Schaefer in the studio for a lively conversation about the previously obscured world of backup singing. 
This segment originally aired on June 18, 2013.
Morgan Neville, on the difficulty of making a movie about people who stay in the background:
It was actually incredibly difficult to research this because nobody ever notices the backup singers. Nobody ever says, "I've got great photos of backup singers." It's always, "I've got a great photo of Tina Turner." And then in the background there happens to be a great setup of backup singers. I had to do all this research of the stars that had backup singers to then actually find the footage, and every time I would find one of these nuggets, it was just incredible.
Darlene Love, on learning how to sing through the church:
Early in our lives, we learned how to blend. Nobody's voice could stick out. We had to listen to one another and do inflections together, do little runs — we had to do that together. It became a joy. Actually, it ended up being fun because we could to those kinds of things. And then record producers ended up depending on us to do those kinds of things when we went into recording sessions.
Merry Clayton, on the current state of backing singers:
There are no backup singers anymore. It's over. That started going away about the mid-80s. They're all on the road now backing people. They're making a fantastic living by doing that. Somebody like [Rolling Stones live backup singer] Lisa Fischer can demand unbelievable payment for what she's doing.
Watch Judith Hill, a young backup singer and one of the stars of the film, perform on The Voice.