Micropolis
MICROPOLIS: Graduation Day at Sing Sing Prison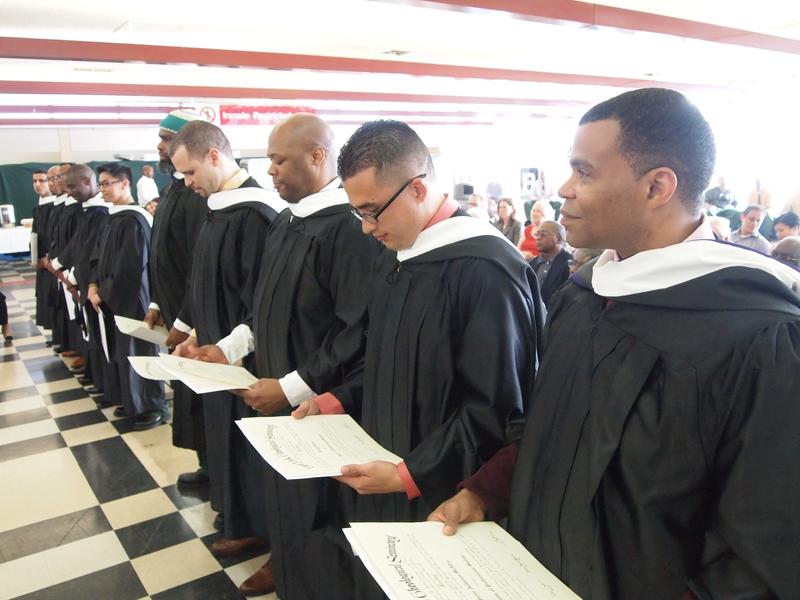 Forty percent of the inmates in New York state return to prison within three years of their release. But there are important exceptions. Among those are the maximum security inmates behind the walls of Sing Sing in Ossining, NY who have obtained a masters degree in Professional Studies —a one-year graduate degree administered by the New York Theological Seminary. Their recidivism rate over 31 years has been just 10 percent. The rate for those who've left with a degree in the last five years? Zero.
In this Micropolis, we visit Sing Sing on graduation day to meet with some of the men who have tried to turn their lives around while becoming assets to the prison community.
These include 40-year-old Rodney Grayson. When Grayson was 18, he killed a man simply because the victim was a flashy dresser and had entered onto Rodney's turf. The crime made Rodney something of a celebrity on the streets — and he says younger men often ask about the incident. But now, he uses his street cred to launch into discussions of ethics that are grounded in faith. 
"I don't care what gang you in, I don't care how tough you in, when you start talking about God, it brings a soft spot to a person," Grayson says. "There's something innate within us that's dormant. Even if they don't want to believe it. The toughest man respects God. Whether he believe in it or not. Because it's the unknown."
Listen to the Micropolis segment above.