Three Stories of New Yorkers Affected by Trump's Latest Travel Restrictions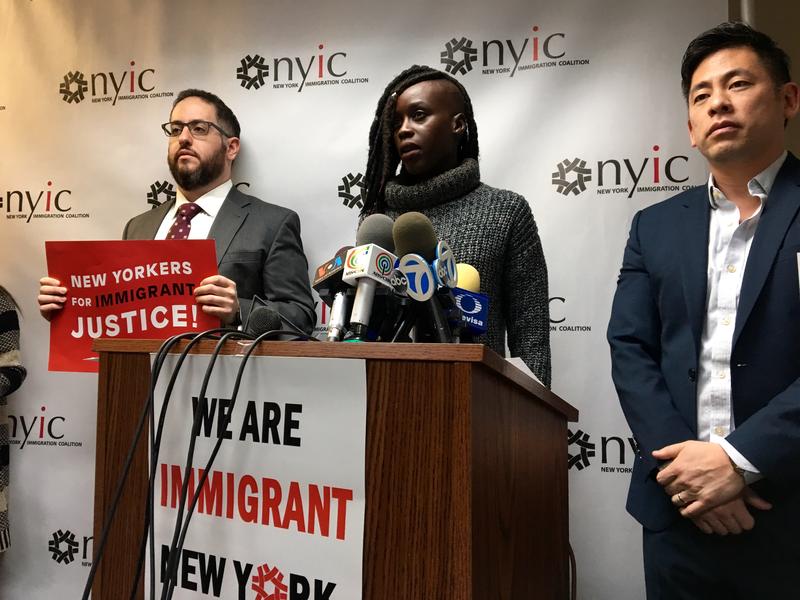 Raabyaah Althabani and her husband got married last year in a small, private wedding in India. "It was exactly what I wanted it to be," she said.

Her husband, who is a journalist, is from Yemen but he lives in Malaysia. Althabani says they have been going through the process of petitioning for him to come to the U.S. for seven months. His petition was approved and he paid the fees — but now, she says, his application is halted. "I have a Constitutional right, as an American, to have my husband with me," she said. "And no ban can keep us apart."

She says the Trump Administration's

new executive order

 is just as much a Muslim ban as the earlier version which was struck down in court.

"I ask all freedom-loving-Americans to keep moving, to keep fighting, just as you did last month," she said. "You are my hope. And the hope of millions of innocent people."

Althabani spoke at The New York Immigration Coalition, joining other New Yorkers affected by the United States' immigration and refugee policies.

A second person, Hass Agili, said he is "the only Libyan refugee who was admitted to the Unites States in the year of 2016."

He fled Libya fearing persecution because he's gay. "I was one exam shy of graduating and being a doctor when a former friend of mine outed me as a gay man in my university," Agili said.

He says refugees already go through years of vetting and interviews and do not need more. "Interrogation and questions about every intimate details that you could and could not imagine," he said.

The New York Immigration Coalition executive director Stephen Choi called the order a second attempt at a "backdoor Muslim ban," and pledged to fight it.

"We will fight this back door Muslim ban in the courts, in the halls of Congress and in the streets," he said. "We will continue to fight to make sure that this executive order goes the same as the first executive order. Straight into the trash can."

 



"This refugee ban, this Muslim ban is — it's so unfair," she said through tears. "I have shelter. I have food. I can go to school. And that's what I would want for any child. It doesn't matter what their religion is. It doesn't matter where they're from."

The ban "breaks my heart," said Elizabeth Arjok. She fled the war in Sudan when she was 7 years old, and said she lived in refugee camps for five years while waiting to come to the U.S.