2nd Ave. Subway Misses Ridership Goal But Eases Morning Commute on Lex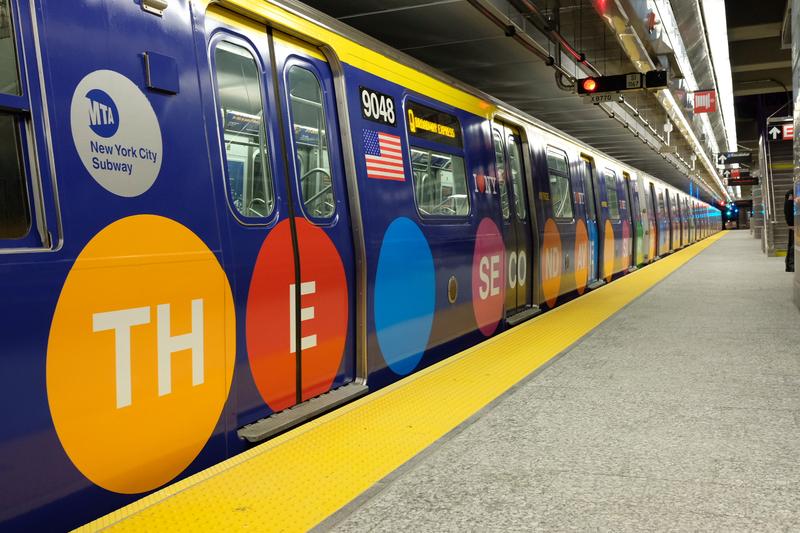 It's a been a month since three new stations opened on the Second Avenue line, and while the stations didn't hit the MTA's ridership goal of 200,000 a day, it has reduced congestion on the Lexington Avenue line.
The MTA says there were 155,500 riders a day on average in January at the three new stations at 72nd, 86th and 96th streets. That includes riders who transferred from the F train at 63rd Street. The numbers are based on MetroCard swipes, as well as surveys conducted by the MTA.
As for riders, they still marvel at the museum-like quality of the new stations.
"The stations are beautiful and it makes you realize how decrepit some of the other stations are," said Brian Wald, 60. "It's really enhanced my quality of my life."
For riders on the overcrowded Lexington Avenue line, the Second Avenue subway appears to have lightened their daily load. Since January, there's been an average of 46 percent fewer riders at peak commuting time between 8 a.m. and 9 a.m. at the four stations parallel to the Second Avenue subway line, compared to the same time last year.
The 86th Street station on the Lexington Ave line remains a chaotic scene. On a recent morning, two MTA employees with a whistle and a megaphone hustled people onto arriving trains.
But veteran riders noticed a difference.
"Amazingly so," said Maude Boylan, who lives on the Upper East Side. "I've actually had a seat three or four times. I don't remember when that happened last." 
As the 6 train rumbled into the station, she marveled at how relatively uncrowded the platform was.
"This is incredible," Boylan said. "Look, often at this time it'd be four or five people deep. It's been an improvement, surprisingly so."
Over the course of a full day, there's been a 25 percent decline in weekday riders on the Lexington Avenue line, which still leaves 327,400 a day using the four aging stations.