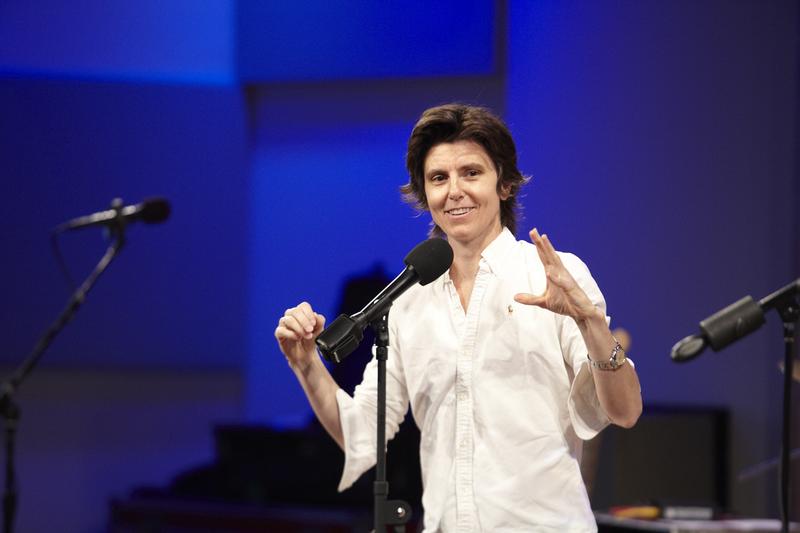 Comedian Tig Notaro has found success both with her stand up and with recurring television roles such as on The Sarah Silverman Program. But her career took an unexpected turn in 2012 with a series of traumatic events, including her mother's death and being diagnosed with cancer. It culminated in a now-legendary set at Los Angeles nightclub Largo. The emotionally raw and funny performance that became Notaro's second comedy album, LIVE, and was originally released by the comedian Louis CK last year.
Currently Notaro writes for the comedy show Inside Amy Schumer, and co-hosts of the weekly podcast Professor Blastoff.
Watch Notaro deliver a sprawling and hilarious set on Soundcheck, recorded live at WNYC's Greene Space on June 12, 2013.