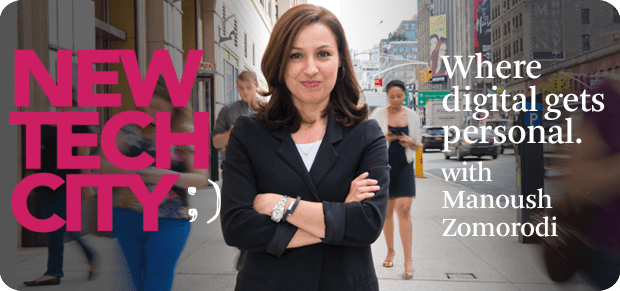 Shutterstock CEO on Hiring at SXSW Interactive and "Why New York?"
Monday, March 11, 2013

The founder and CEO of the online photo marketplace Shutterstock explains what he looks for in new hires, what defines New York City as a tech hub and why kids should be learning to code.

New Tech City talks to the conductor of NYC's Startup Bus, a community of coders, developers and designers who teamed up to build startups from scratch during a bus trip to the SXSW Interactive festival in Austin, Texas. Plus, meet the winner of the competition for best idea on the bus, a job site for veterans and military personnel called Career Mob.

The "Made in NY" event was sponsored by the Bloomberg administration and New York Tech Meetup. It took place in a downtown arts center in Austin, complete with spinning classes on the roof and Makerbot machines churning out figurines on the ground floor. On the second floor, CEOs and reps from NYC-based startups like Sherpaa, Songza, Vook and General Assembly manned tables at what looked like a job fair.