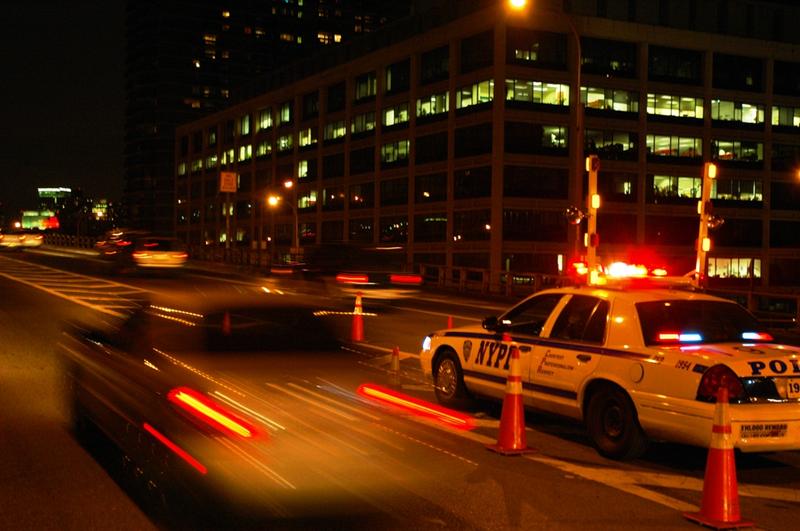 Speeding is rampant in Brooklyn, according to a new study from the advocacy group Transportation Alternatives. When surveyors clocked the speed of passing cars on Brooklyn neighborhood streets, they found 88 percent were breaking the posted limit. 
Transportation Alternatives monitored traffic in four neighborhoods known for high rates of speeding -- Canarsie, Greenpoint, Midwood, and Bay Ridge. "
"Speeding is the number one cause of death in traffic," said TA's Juan Martinez.  "Speeding drivers kill more New Yorkers than drunk drivers and drivers on cell phones combined." 
The group chose to focus on Brooklyn because the borough had the highest number of traffic injuries: 23,058 in 2011, the latest available year with complete statistics. (Story continues after chart)
Brooklyn also has the largest population of any of New York's five boroughs, so when population is taken into account, the borough does not stand out much, trailing Staten Island by just a bit for highest injury rates per 100,000 residents. For fatalities, the Bronx is worst on a per capita basis (see interactive chart above with several viewing options). 
Still, speeding in Brooklyn appears to be a widespread practice.
"T.A. went out during morning and evening rush hours over the course of 10 days between September 2012 and April 2013. During peak morning travel periods, 28 percent, or 1 in 4 motorists, exceeded the speed limit by 10 mph or more. During peak evening hours, a slightly higher rate of 30 percent, or 1 in 3 motorists, traveled at speeds more than 10 mph over the limit." 
Transportation Alternatives tracked the number of tickets issued in all of 2011 by NY Police Department precincts in Brooklyn and found 2,028 speeding violations in Brooklyn's neighborhood streets.  By contrast, the group found "2,232 speeding drivers in 12-hours in just four Brooklyn neighborhoods in 2012," as measured by the researchers. Those citation figures exclude the NYPD Highway Patrol unit summonses in Brooklyn, which focus on streets closed to pedestrians. 
The NYPD did not return a request for comment. 
The speeding study is part of a larger push by safety advocates and New York City officials to get traffic cameras installed around New York City. Speed cameras have local support but require approval from the state government. A bill authorizing NYC to test traffic cameras near schools is stalled in the NY State legislature.