Soundcheck
MTV's First VJs Tell All; Pandora Goes Terrestrial; Cristina Pato's Pipes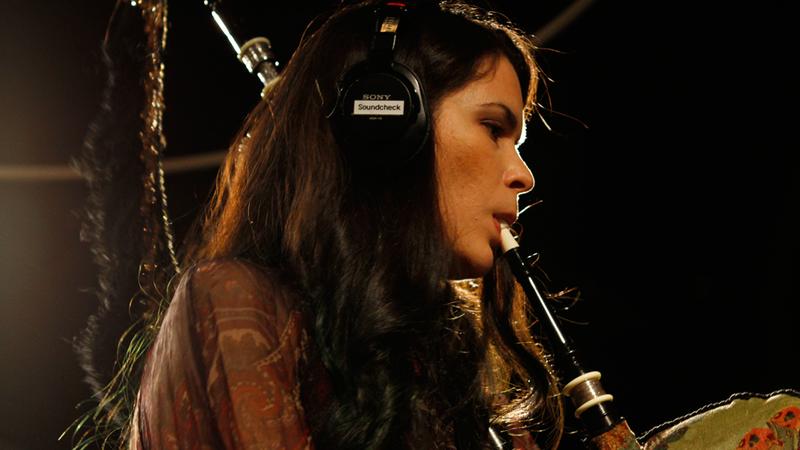 In this episode: Sex, drugs and rock and roll – that pretty well sums up the early years at MTV, at least according to some of the station's earliest on-air personalities. We talk with two of the station's original VJs – Mark Goodman and Nina Blackwood – about their new oral history called VJ: The Unplugged Adventures of MTV's First Wave.
Plus: Last week, the online music streaming service Pandora purchased KXMZ 102.7 ("Today's Best Hits Without the Rap!"), an FM station in Rapid City, South Dakota. Why? We find out from Paul Resnikoff, publisher of the website Digital Music News.
And: Bagpiper Cristina Pato hails from the Celtic nation of Spain. Yes, Spain. The province of Galicia was originally inhabited by Celts, and echoes of Celtic music can still be heard there. Cristina Pato joins us to play live with her band The Migrations.
Plus: an excerpt from Efterklang's Tiny Desk Concert at the NPR Music offices in Washington, D.C.