Summer, But Some New Jersey Towns Still Deserted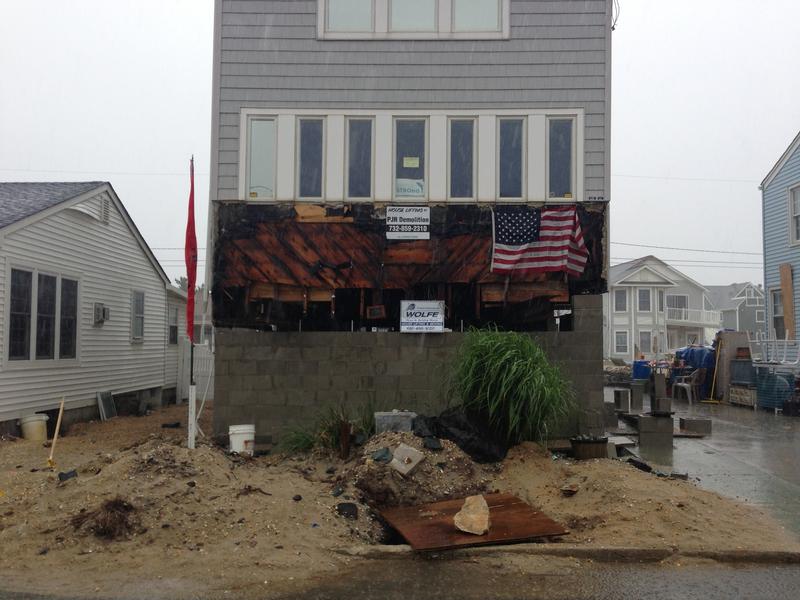 The shore season is in full swing, but parts of the Jersey Shore are like a ghost town.
On Fielder Avenue in Ortley Beach, few homes have been repaired enough for families to move back in.  The beach block is deserted. Debris still litters lots and streets. "They should have cancelled the whole season here in Ortley Beach, that's how far behind we are from recovering," said Fielder Avenue resident Barry Ingram.  
Ingram and some of his neighbors are furious that Toms River Township is fixing tourist amenities while their homes sit it ruins.  "This place is a disaster and yet they're worried about a boardwalk," said Fielder Avenue resident George Walters.  
But Toms River Township Mayor Thomas Kelaher says that's an unfair complaint.
"What did you want us to do, A lot of houses are in disrepair, we can't go in people's houses and fix them up, that's up to the individuals." Kelaher said.
Part of the delay in places like Toms River may be due to the lag time between when FEMA grants and loans to New Jersey municipalities get approved and when they actually end up being spent.  According to the state comptroller's website that tracks Sandy funding allocations, Toms River has received more than $16 million in grants and loans. "That's only what's been requested, it hasn't come through yet," said Mayor Kelaher.  The township has only received $4 million and that's been spent on operational expenses, according to Kelaher.
"I think what we're all discovering is that approval of funding by Congress and having the funding arrive are two different things," said Gordon MacInnes, executive director of New Jersey Policy Perspective.
The state Comptroller's website in only partly functional.
"Towns have been slow to report data back to the state," said Peter McAleer with the New Jersey Office of the State Comptroller.
 It doesn't help that there are so many towns applying for money.  New Jersey has 565 municipalities, more per capita than any other state.  Critics say that's too many, and that New Jersey towns need to consolidate, arguing that would reduce spending on multiple administrative offices, fire and police departments.
"By being in essence a larger place, you spread the risk out, so there's certainly an interesting idea about why towns might want to consolidate," said Peter Kasabach, executive director of New Jersey Future.
But many residents say bigger towns would only increase the red tape that's holding them back from rebuilding after Sandy.
"There's too much corruption already in Toms River.  This town is divided, with the barrier island against the mainland," said resident Barry Ingram.