Map | FEMA Scales Back Flood Zones After Controversy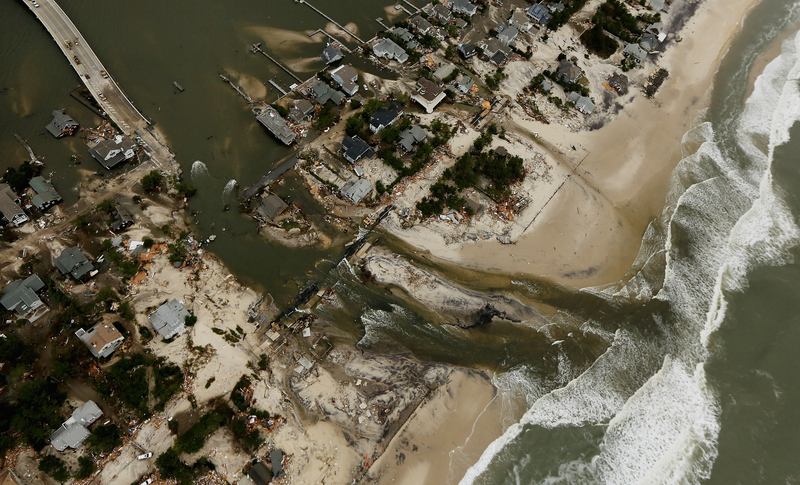 The Federal Emergency Management Agency has shrunk the area along the New Jersey shore that it considers vulnerable to high wave action during hurricanes and other storms.
The agency released advisory maps in December that vastly expanded the so-called V-zones, where waves could cause severe damage to property. Many homeowners and elected officials objected, because those areas carry much higher reconstruction costs and higher flood insurance rates.
In new maps,  officially out today, much less of the coast is considered in the highest risk category.  The maps, however, don't account for sea level rise.
In Brick township, for example, Mayor Steve Acropolis said about 2,500 homeowners will not have to rebuild their homes on pilings, after initially being told that they would.
 "This gives them an opportunity to say, okay, I don't have to demolish my home, I don't have to do some things I really didn't want to do. Now I can elevate it, put a block foundation underneath, and then just drop it back down on the blocks."
New Jersey town officials are expecting the new maps to kick-start rebuilding after months of waiting for clarity on rebuilding rules. Tom's River Mayor Tom Kelaher said he is beefing up his town's permitting staff and has lined up an engineering firm to answer questions from residents. "What we're anticipating is a rush for building permits, because people say we've waited. There's the new maps. We're certainly telling people, okay, now you can rely on them."  
Revised maps for New York City were released last week and also show smaller V-zones. FEMA officials said at the time that  the revised maps reflect more exact predictions and were not a result of political pressure.
The final flood insurance maps are not expected to be ready until the end of next year.