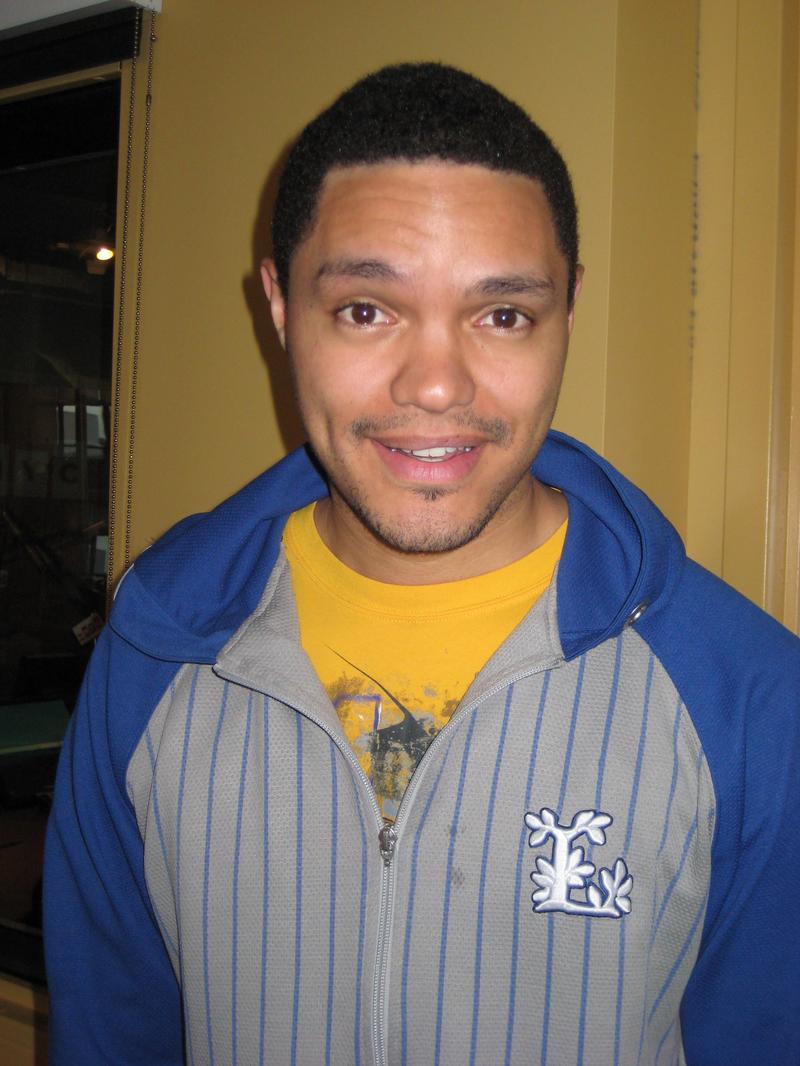 Comedian Trevor Noah was on the Leonard Lopate Show recently to talk about his off-Broadway, one-man show, "Born a Crime," about being born mixed-race in South Africa during Apartheid. He also told us, among other things, what he's been listening to these days.
What have you read or seen over the past year that moved or surprised you?
         A French Film—The Intouchables
 
What are you listening to right now?
         Right now I'm listening to a variety of genres: Justin Timberlake, Phil Collins greatest, Brenda Fassie.

What's the last great book you read?
         The Chronology of Ancient Kingdoms
 
What's one thing you're a fan of that people might not expect?
         I'm a huge sci-fi fan.
What's your favorite comfort food?
         Ice cream