Just Add Water: Mayor's Plan Calls for Instant Flood Walls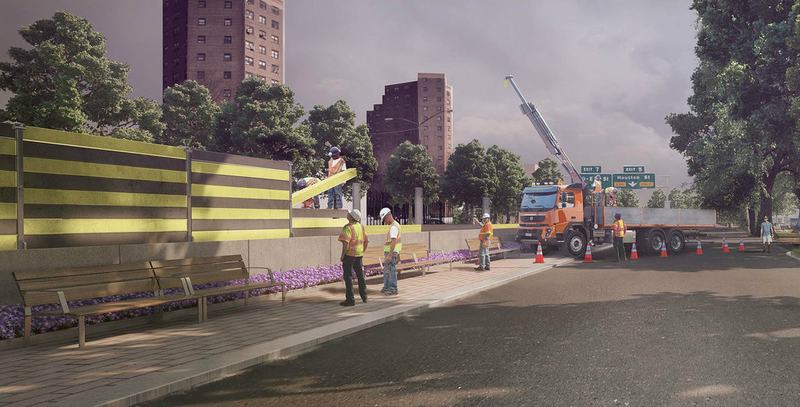 Temporary flood protection systems have been around for centuries: think sand bags. Mayor Michael Bloomberg's climate resiliency plan unveiled Tuesday imitates more modern systems in use in Europe and elsewhere in the Midwest.
The city of Kampen, Netherlands, opted for a temporary flood walls to line part of its riverfront for the same reason that Bloomberg is considering them for New York.
"The city has an old historic and quite lovely waterfront," said Dale Morris, a senior economist at the Netherlands Embassy in Washington, D.C. and the director of the Dutch government's water management outreach to the U.S. "The community and the leaders of the community said very clearly they did not want things that would interrupt the pleasing views of the waterfront and the access to the waterfront."
Bloomberg's plan envisions using a system that would include some permanent walls—perhaps disguised as concrete planters—that would then be connected by means of temporary walls. He said the system could be designed and installed as soon as 2016 assuming the next mayor adopts his plan.