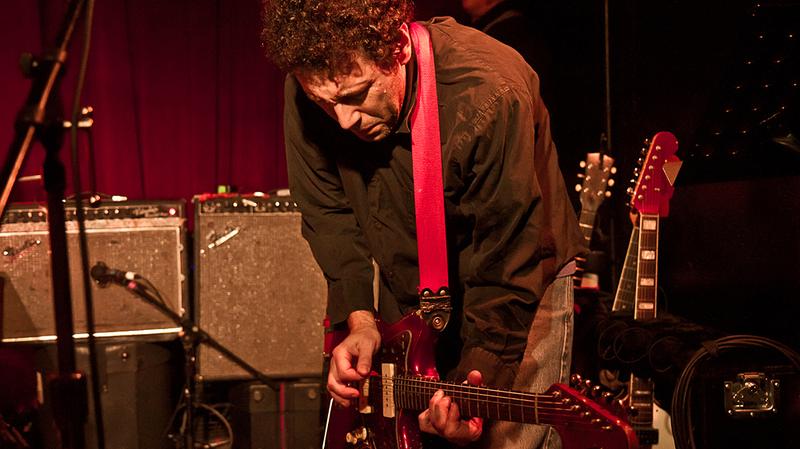 Sometimes certain musicians are not only associated with a city or a particular scene, but with a specific music venue. In classical music, it happens all the time: The New York Philharmonic is always associated with Avery Fisher Hall, while the Los Angeles Philharmonic means Disney Hall. 
Still, you don't see so much of it in the rock world. Perhaps that's why the imminent closing of Maxwell's, a club in Hoboken, N.J., is making such big headlines.
The venerable music institution was one of the rare places where a rock band could be closely associated with. And the group most closely linked to Maxwell's was the veteran indie rock band, Yo La Tengo. For the band, Maxwell's was a musical home, a place where they apparently felt they could play anything — even a sacred Beatles song like "Eight Days A Week," which the band covered in 2007 during their annual Hanukkah concert series.
Watch Yo La Tengo perform "Season of the Shark" at Maxwell's in 2012 for their annual Hanukkah series:
Ira Kaplan, the guitarist and singer of Yo La Tengo, goes almost all the way back to the beginning of the club. He reminisces with Soundcheck host, John Schaefer, about visiting Maxwell's for the first time, running the soundboard for the club, and playing Yo La Tengo's debut gig at the historic venue in 1984.
We also hear a some of your stories about the venue, and our technical director, Irene Trudel, emerges from the control room to talk about her favorite Maxwell's Moments.
And, we want to hear yours. Tell us about your favorite shows and moments from Maxwell's in the comments section below or on Twitter (@Soundcheck).
Ira Kaplan, on the closing of Maxwell's:
I'm sad that it's closing. I'm close enough to the situation that I understand that it might be time. Obviously, our group has made it abundantly clear that we're all about keeping things going for a long time, but you also want to recognize when it's time.
On his first Maxwell's experience:
I just remember the first time I went there to see The Individuals. Probably my first time on the PATH train [that runs between New York City and New Jersey]. Just that lonely walk up Washington Street, past fast food outlets that I never heard of. It felt like you were somewhere else. That was a nice feeling.
On Steve Fallon, the original owner of Maxwell's, creating a positive atmosphere for bands:
He was feeding bands meals when a lot of those bands had probably never been given a free meal at another venue. It wasn't necessarily economically driven. If the door didn't do that well, he'd throw in extra money rather than to finding ways to cheat you out of the money that you'd earned.
On Yo La Tengo's debut as a band, which happened at Maxwell's:
Prior to that [we] had played parties there for our friends under different names doing cover songs. I don't think I was really prepared for how different is was going to be. About half of the songs were songs we had written. A cover song instrumental was our first song, and then we launched into our first original song. I literally opened my mouth and nothing came out. I was so terrified.
Listen to our Maxwell's Spotify playlist: