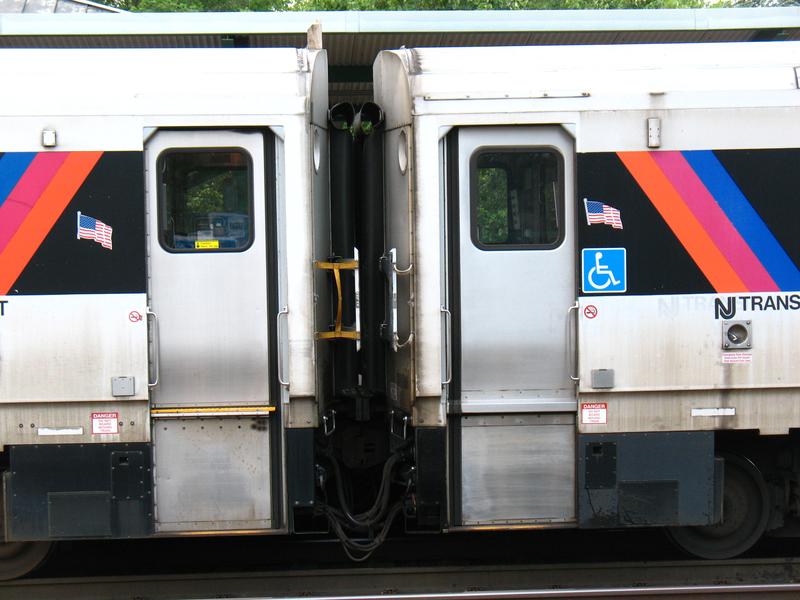 During the next big storm, NJ Transit will store rail cars at yards in Linden and Garwood -- not the Meadowlands or Hoboken.
A WNYC/Record investigation had found that NJ Transit ignored multiple warnings before suffering $120 million in damage after its train cars were flooded.  But officials say there's now a place to move the trains, out of harm's way.
The agency had been looking for storm-resilient rail facilities since Sandy, when it stored trains in two low-lying NJ Transit yards -- Hoboken and the Meadows Maintenance Complex (MMC) in Kearny. During Irene in 2011, the agency stored a large percentage of its rail fleet across the Delaware River in Pennsylvania. The trains were fine -- but were stranded after tracks in Trenton flooded.
But at the agency's board meeting Wednesday, executive director Jim Weinstein said "we have an agreement with Conrail" to lease a storage facility in Linden, New Jersey.
Earlier this year, the agency said it was investigating the Linden facility and wanted to have it in place for the 2013 hurricane season.
The Linden yard is built on the site of an old General Motors facility and is now owned by Conrail. Weinstein said the Linden site, combined with the Garwood Industrial Track (another rail yard the agency operates in Garwood, New Jersey), would be NJ Transit's 'safe harbors' for rail cars during a storm.
As shown in the map below, the two yards sit outside the region's flood zone.
Weinstein said the agency will be moving some equipment currently awaiting repair at the MMC to the Linden facility, "so that in the event that we do have to evacuate in the future, that'll be 100 or 150 cars less."
Kevin O'Connor, the head of rail operations for NJ Transit, said the two sites can store a combined 450 rail cars. 
To see where the NJ Transit's rail yards mentioned in this story are, check out the below map. The Garwood and Linden yards have pink balloons marking their locations.The Kearny and MMC yards are in blue.