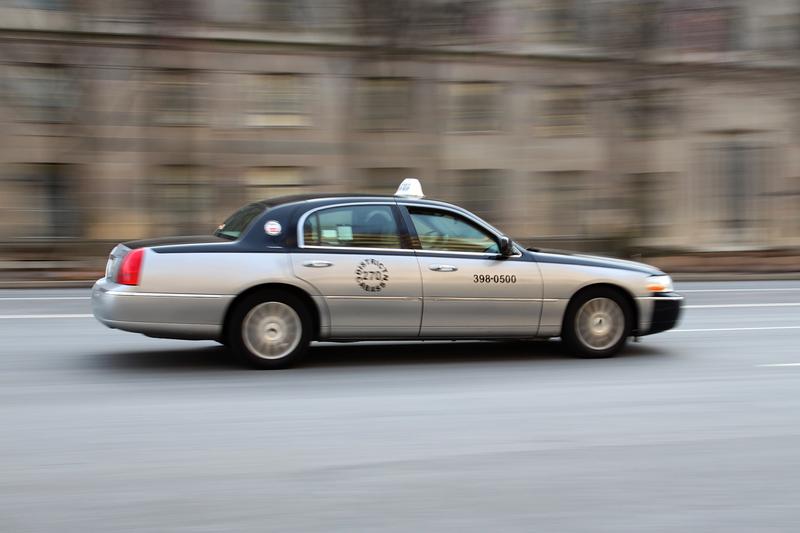 WAMU - Washington —
The D.C. Taxicab Commission is considering adopting "burdensome" regulations that would "discourage new, innovative technology companies from operating in the District," according to a D.C. council member.
In a letter to the DCTC's chairman, Council member Mary Cheh cautioned against approving proposed regulations for the new sedan class of vehicle-for-hire services under which tech companies like Uber – one of seven tech companies doing business in D.C. – legally operate.
Last year, Cheh authored legislation allowing app-based hailing services to operate in Washington.
"Some of [the regulations] seem heavy-handed to me and not necessary, and they may reflect a kind of overly protective approach to something that doesn't need protection," said Cheh.
Specifically, she's concerned with a slew of proposed requirements and restrictions. If adopted at the next DCTC meeting June 25, "digital dispatch services" operating in the sedan class would have to "provide a detailed technical description to the Commission, including its technical specifications, its software applications, its operating systems and its trade names, all of which are subject to Commission approval," said Cheh in her letter.
"Although these rules appear well-intentioned, I question the necessity of such a burdensome approval process," she said.
The proposed rules would also require tech companies to provide "an inventory of all drivers and vehicles associated with its service, to produce business records to the Commission over the most-recent five years, and to provide an annual report of all incidents involving payment disputes of $50 or more, fraud or criminal activity, and violation of anti-discrimination regulations."
Vehicle types would be restricted, too, a move that Cheh says runs counter to the District's intention to widen consumer choice. For instance, hybrid vehicles would not qualify as "sedans," barring Uber from introducing them nto its service.
"The Commission's proposed rules place significant limitations on the type of vehicles that can be used for sedan-class service in the District, including that the vehicle: (i) weighs at least 3,200 pounds, (ii) is fewer than five years old, (iii) is blue or black in color, and (iv) is equipped with luxury features (a premium sound system, reading lights, and aluminum wheels)," Cheh said.
Hailo, mytaxi, Taxi Magic, HitchRides, TaxiRadar, Yellow Cab, and Uber are the seven app-based companies currently operating in Washington. Uber has complained the loudest over the past year about proposed regulations, repeatedly accusing the DCTC of threatening to push it out of Washington. By issuing strongly-worded press releases and using social media to rally its customer base, Uber has attempted to pressure elected officials and regulators to back off.
DCTC Chairman Ron Linton declined to comment on the proposals up for consideration on June 25, citing the ongoing regulatory process.
"We take comments submitted in writing very seriously and give careful consideration to what is being said," said Linton. Changes to the proposed rules by the commission would trigger another 30-day public comment period, he added.
In a statement, Uber's D.C. general manager Rachel Holt excoriated the DCTC, accusing regulators of imposing barriers to "innovative transportation options."
Cheh is urging regulators change their perspective on the evolving vehicle-for-hire industry. Instead of crafting regulations for either taxicabs or sedans, she wants the commission to focus on street hails versus app-based hailing, regardless of the kind or size of vehicles being used.
"The rules that are being proposed would eliminate that kind of choice," she said. "We should have that choice. It will allow Uber and some of these other companies to have hybrid vehicles that may weigh less" than 3,200 pounds.
On another front, Uber and mytaxi contend the required installation of credit card payment machines in all D.C. taxicabs by Sept. 1 threatens their taxi hailing and payments apps. The issue is integration: the apps must work with whichever payment service providers cabbies choose to process credit card payments in their vehicles.
Uber claims integration has never been successfully implemented in any of the 35 cities where the company operates.