Soundcheck
That Was A Hit?!?: Extra Helpings Of 'Sukiyaki'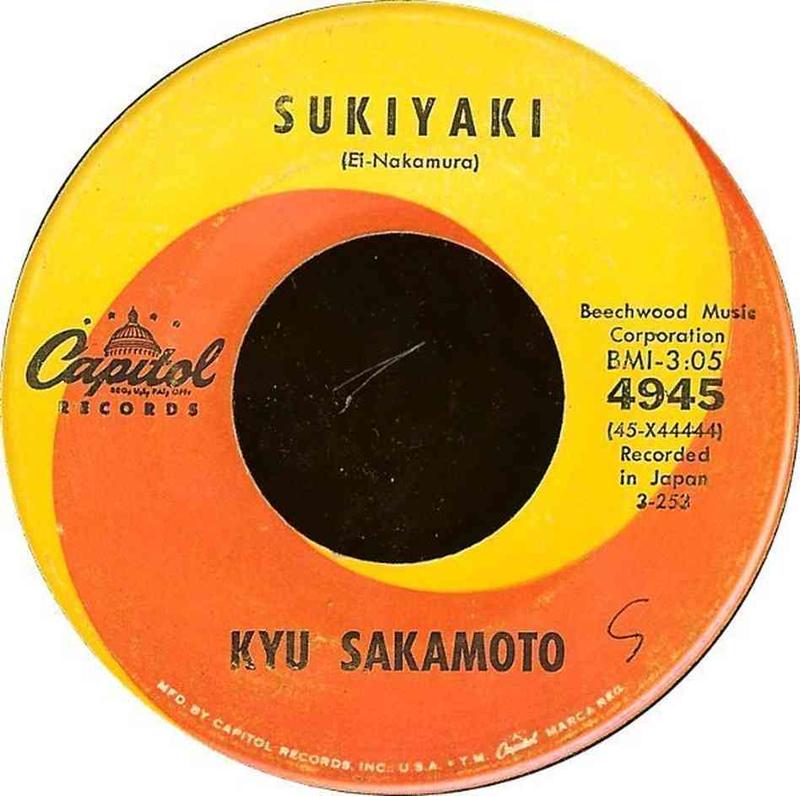 This segment originally aired on June 10, 2013.
Brooklyn-based writer Paul Ford returns to our studio with the story of Kyu Sakamoto's "Sukiyaki," in a new installment of our series about improbable chart success.
The story begins with "Ue o Muite Arukō," a Japanese pop song recorded by Sakamoto in 1961. When it was released in the U.S. two years later, the song was renamed "Sukiyaki," even though its lyrics have nothing to do with the hot pot dish. It became the only Japanese-language song to hit No. 1 on Billboard's Hot 100.
But that was just the start of Sukiyaki's catchy reign. "This thing got into the culture and held on," Ford says. "If you start googling 'Sukiyaki' and doing some research, there's no end in sight. There are dozens of covers on Spotify."
 Best-known cover: Taste of Honey's ultra-smooth, English-language version, which went to No. 3 on the Hot 100 in 1981.
Best-known shout-out: Slick Rick and Doug E. Fresh's "La Di Da Di."
Creepiest reference: In a scene from the second season of Mad Men, "Sukiyaki" plays in a restaurant as Don Draper reflects silently on the death of a character's father in a plane crash. Kyu Sakamoto, the pop star who recorded the original version in 1961, died in the crash of Japan Airlines 123 on Aug. 12, 1985.