A Disco Ball Piñata and the KKK as Emerging Latino Art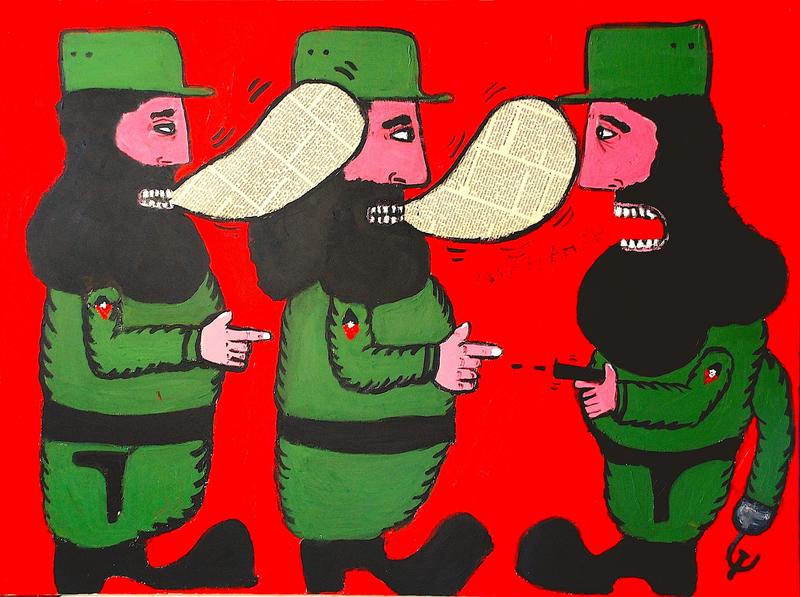 Fidel Castro, the KKK, and a disco ball piñata. Those are some of the themes in the minds of 37 emerging Latino and Latin American artists who are part of El Museo del Barrio's biennial opening on Wednesday.
A few of the pieces have some political connotation. Ignacio Lang, who is from Puerto Rico and lives in the East Village, is presenting a black Ku Klux Klan robe that he asked immigrants who live in a Chinatown hotel to embroider with a design he created. Lang explained that the piece is a commentary on what it means to be a native of a place.
Lang said the robe went through many hands through a year, and almost didn't get done because at one point of the process the robe disappeared for two months. "I was like, freaking out, I was very worried about it though, but then, you know, it appeared," he said.
Love and longing is also a theme of inspiration for some artists. Eric Ramos Guerrero is the creator of a pirate radio station in Bushwick, Brooklyn, and he is featuring a version of it at the biennial. The station rebroadcasts dedications from late-night R&B and hip-hop shows from the West Coast. Guerrero said they are from people whose loved ones are incarcerated. "It's amazing what kind of stories come up in your head and what kinds of things arise when you start listening to these people dedicating songs, expressing their longings, expressing real feelings."
For some of the artists in the biennial, this is their very first New York show. That's the case for Gabriela Salazar, who is based in the city. She is presenting a series of sculptures that look like shim and wedge shapes. She said they were done with leftover material from her studio that she would have thrown away. "It's actually been very satisfying. To use them and process them, it's like squeezing the last bit of shampoo out of the bottle," she said.
The biennial was curated by Rocío Aranda-Alvarado, from El Museo, and Raúl Zamudio, an independent New York-based curator. Alvarado explained that this year Brazil is the special guest country because the it is becoming a stronger political and economical force, but also because it is not always clear Brazilians are Latinos. "That's the other thing that they want to put into question, you know, what is a Latino artist," she explained. "If you read the name, and the name sounds Latino, does it make them not Latino if they were born in the Philippines?"
The biennial runs until January 4th.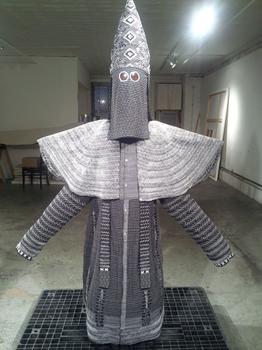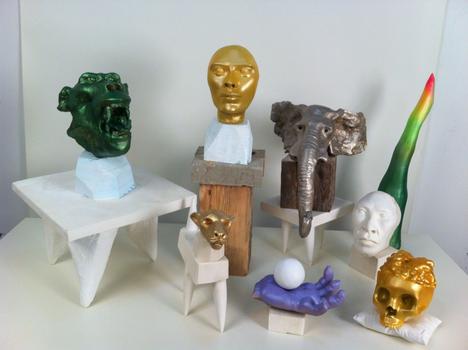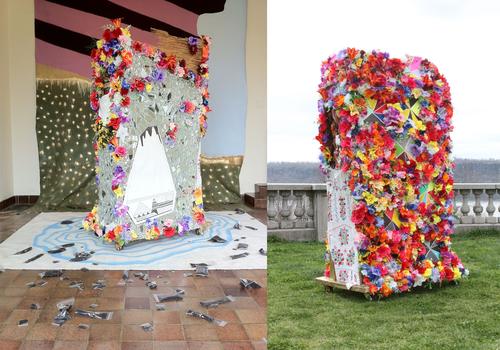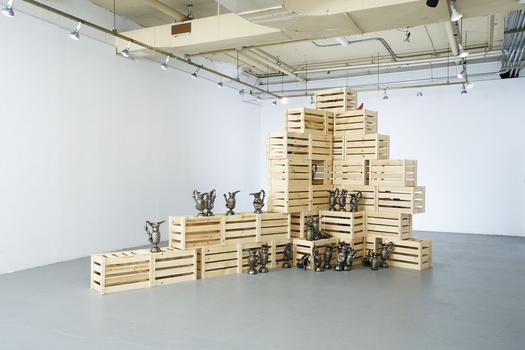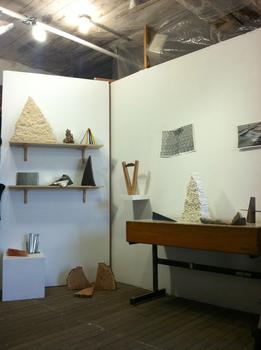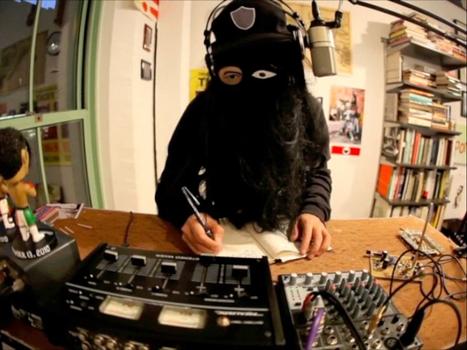 of