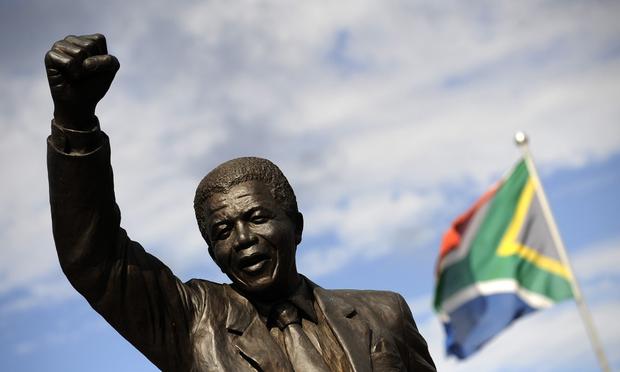 (GIANLUIGI GUERCIA/AFP/Getty Images/Getty)
UPDATE: Nelson Mandela, Inspiration To World, Dies At 95
South African leader Nelson Mandela remains in a hospital, two days after being admitted with a recurring lung infection. The 94-year-old is in serious condition, and South Africans are beginning to offer their tributes to his life. The country's largest paper quotes a that a friend of the family has said it's "time to let him go." While we hope for his full recovery, we begin to gather your memories of Nelson Mandela. Call 212-433-9692 with your tributes, or post here.
"

You have been coming to the hospital too many times. Quite clearly you are not well and there is a possibility you might not be well again. Once the family releases him, the people of South Africa will follow. We will say thank you, God, you have given us this man, and we will release him too.

— Andrew Mlangeni, friend of Nelson Mandela, speaking to a South African newspaper.