One NY Artist: Masa Urushido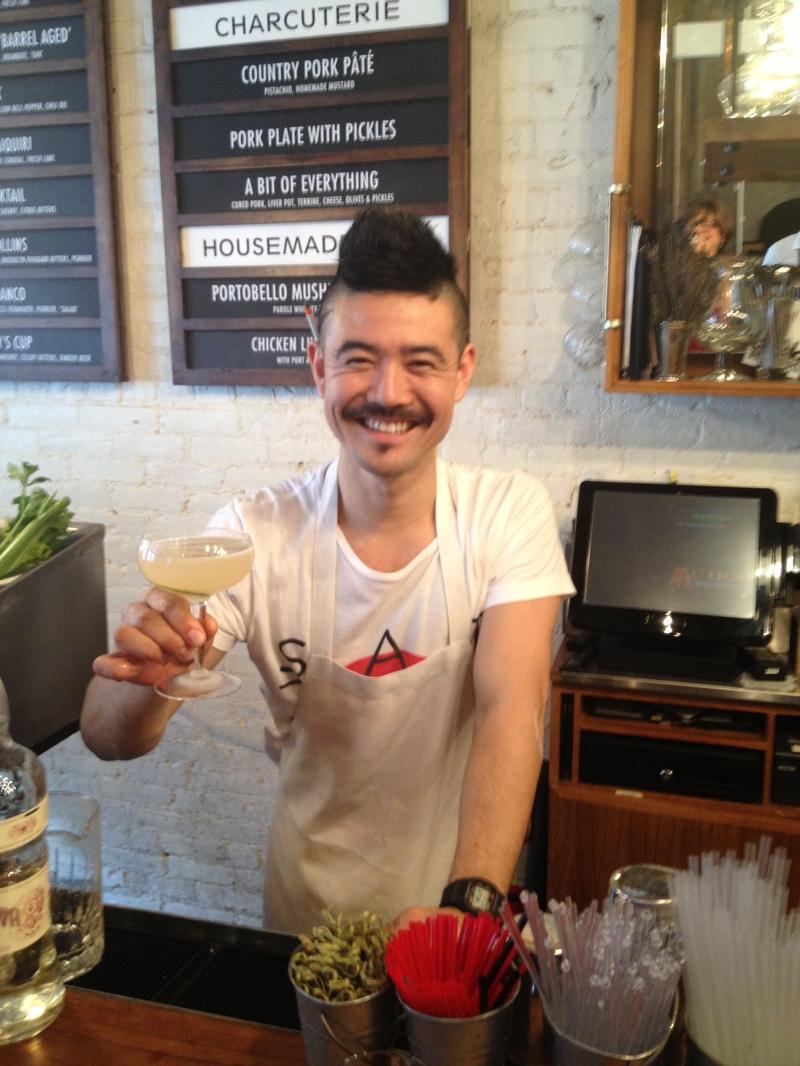 The summer brings New York City's art scene out in the open, with outdoor concerts, film screenings and theater productions. Indoors, seasonal artistry of a different sort is being mixed up nightly by the curators of the city's booming specialty cocktail scene.
WNYC continues to highlight artists of all disciplines, in their own words.  Masa Urushido is an artist of alcohol, mixing up fresh juices, artisanal bitters and booze into taste-bud blowing, mind-tingling combinations at the Bowery eatery,
Saxon + Parole.
One of those unconventional cocktails, the Rum and Raisin, was featured in a New York Times food column about Greek yogurt, replete with a picture of Urushido, looking the dandy with a striped apron, a white shirt with crisply-rolled shirt sleeves and a bow tie. 
"I was playing round with yogurt because I found it in the pastry chef's kitchen," Urushido said.  "There are so many drinks involving milk and cream.  I thought it could be fun to use Greek yogurt in a cocktail.  It has a great acidity and a great texture."
He used spiced honey syrup, and a sweet, citrus-and-vanilla-flavored Spanish liqueur, Licor 43, to balance that acidity.
That was a drink for the fall.  For the summer, Urushido takes his inspiration from the fresh herbs, fruits and vegetables that are in season.
"We never buy any pre-made juices," he said.  "Even for a Bloody Mary, we make the tomato juice base out of Roma tomatoes."
On this particular morning, sitting in a bed of ice on the bar, were long-necked glass bottles featuring the juices of yellow bell pepper, cucumber, celery and pineapple.  
"Our signature cocktail is a celery gimlet," said Urushido.  "It's top-selling.  It's been on the menu since we opened."
That opening was in the fall of 2011.  The equestrian-themed eatery pays homage to the stables that used to line the Bowery and its odd name comes from two very successful 19th century race horses.  Saxon won the eighth running of the Belmont Stakes in 1874.  The 145th running of the race is this Saturday.  Racing Hall of Famer Parole did not win a Triple Crown race, but he was victorious in enough other competitions to retire in 1884 as the top money-winner in the country.  He also appears to have been made of sturdier stuff than today's delicate Thoroughbreds, winning three races in one week during a stint in England, and four back-to-back races upon his return to the States.
Whew.  Give that horse a drink.
While Urushido has not made a cocktail out of oats and hay (yet), he did try fish.  
"I muddled a sardine in vodka and shook it and I made a martini," he said with a wry smile.  "It was not really good."
Urushido has worked at Saxon + Parole for two years.  He moved to New York City from Japan five years ago, when he was 26.
"I used to travel to New York quite often," he said.  "I wanted to study English.  I loved the city, the energy, the culture, all the restaurants and bars."
He also loves his job.  "I love to eat, I love to drink, I love to interact with people every day.  I come to work happy, mixing drinks, making people happy."
You can toast the winner of the Belmont Stakes with a drink from Masa Urushido and the mixologists at Saxon + Parole, 316 Bowery at Bleecker Street (closest subway: #6 to Bleecker St station), 212-254-0350.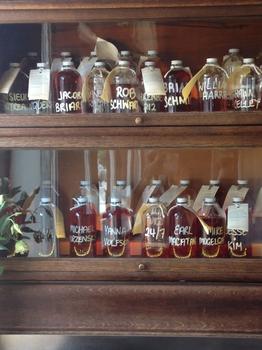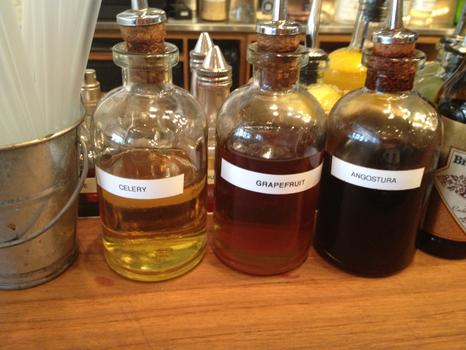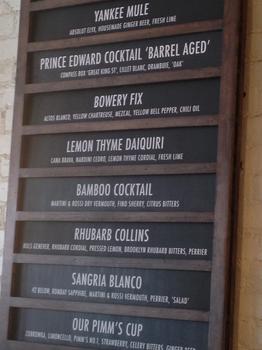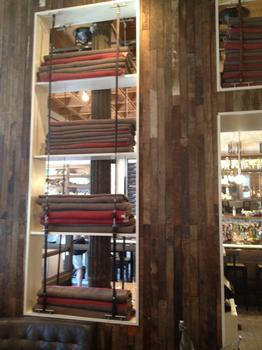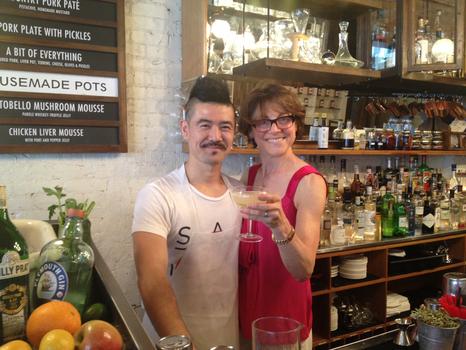 of