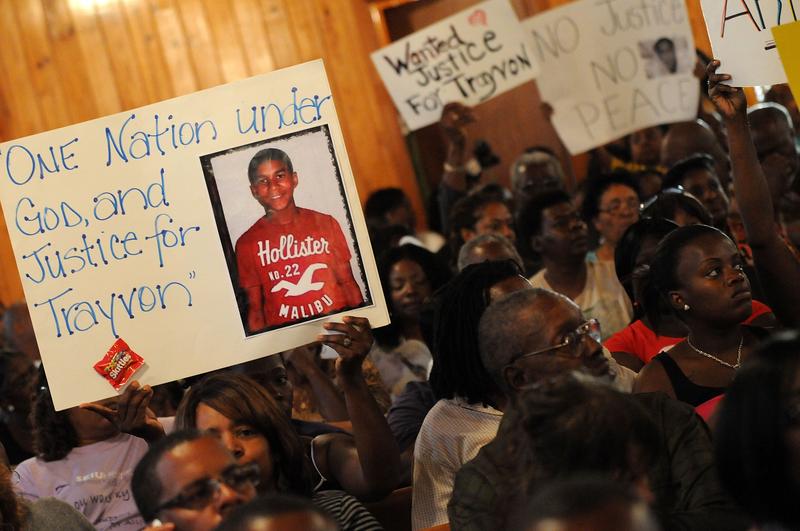 Today, the story of Trayvon Martin begins its long-awaited conclusion as George Zimmerman faces his first day of trial.
Over a year in the making, the story began on February 26, 2012, when seventeen-year-old Trayvon Martin was walking through the gated community in Sanford, Florida where he was visiting his father.
A self-appointed neighborhood watchman, George Zimmerman, spotted Martin from his car. Thinking he looked suspicious, he called the police. He was instructed to keep his distance, but moments later, the sound of gunshots filled the neighborhood and Trayvon Martin was dead.
Initially, the shooting was called self-defense, but the public was skeptical, and then Sanford 911 tapes from the night of the shooting were released which led to protests and petitions. By March 23, even President Obama was weighing in, saying, "My main message is to the parents of Trayvon Martin. If I had a son, he'd look like Trayvon and I think they are right to expect that all of us as Americans are going to take this with the seriousness it deserves, and we are going to get to the bottom of exactly what happened."
And then, forty five days after Martin's shooting, Zimmerman was charged with second-degree murder.
As the city of Sanford, Martin's family, and Zimmerman's supporters brace for the first day of trial today, Valerie Houston, Pastor at Allen Chapel Church in Sanford, Florida shares her thoughts about what's transpired and what's ahead.
Houston has been actively involved in town hall meetings and community outreach in the days and months since Trayvon Martin's death.