Soundcheck
Erykah Badu: The Queen Of Neo-Soul Takes On A New Role, Artist-In-Residence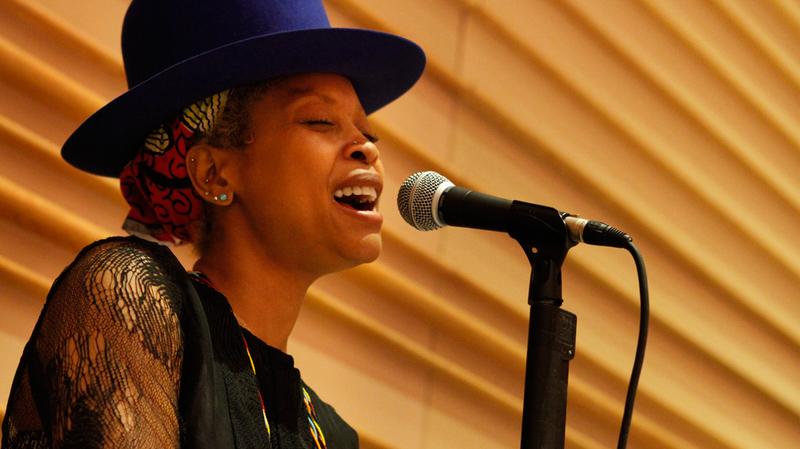 People have called Erykah Badu the "Queen of Neo-Soul" for years. But now, she has another title: Artist-in-residence with the Brooklyn Philharmonic. This weekend in New York, Badu will join the Brooklyn Phil and conductor Alan Pierson, for two groundbreaking concerts unveiling new orchestral versions of her music. The genre-melding program pairs the Four-time Grammy Award winner with Brooklyn composer Ted Hearne, and features collaborative rearrangements of songs from the singer's ambitious 2008 album New Amerykah Part One: 4th World War, along with new music by Hearne.
The collaboration with Hearne began when he flew to Badu's home in Dallas, where she says the two "talked and chose songs, went through photographs and pieces of art, and tossed around lots of ideas." 
Earlier this week, leading up to Saturday's debut at BAM's Howard Gilman Opera House, the singer and the large ensemble convened for the first time together at the DiMenna Center -- a rehearsal space in Midtown Manhattan -- to run through the orchestral hip hop works. It was also the first Badu had heard Hearne's arrangements performed with full orchestra. For Badu, the experience has been, even on that first day, "comfy."
"It's more than I expected and thought," Badu tells Soundcheck host John Schaefer. "You know, I'm pretty mutable when it comes to music, especially with a frequency that is familiar to me. Having a chance to hear this body of work done in a totally different remixed way, it's really cool. The different movements we go through are kinda what the process or the route that my mind was taking almost. So I just love it. And it's funky!"
Badu says that the songs on New Amerykah Part One were chosen in part because the themes and motifs are "a bit more social, analytical, politically speaking."
"The second one [New Amerykah Part Two (Return of the Ankh)] is a little more right brain -- emotional," Badu explains. "So I would call this my left brain part. And it's kinda me standing on an apex, looking around, shifting from one part of the world to the other, comparing what we're all going through."
MORE INTERVIEW HIGHLIGHTS:
Erykah Badu, on her approach to composing and songwriting:
"[It's] more of [me] throwing a big piece of clay on the table, carving away intuitively, and a piece is left on the table for you. You know? Just carving away, feeling your way through it."
On what she hoped to get out of working with the Brooklyn Philharmonic and what she's learned:
"Money. Some monty. Pay my bills. [laughs] But no, seriously, I was just hoping to learn and enjoy the experience. It's a whirlwind: I'm in the middle of, or the eye of this beautiful storm right now, looking around and learning. And a little out of my element, because I don't read music. And even as a composer, you can kinda catch on: The sheet music was put in front of me and I could follow it and understand it and I thought I really couldn't understand the language. So this experience has given me confidence in this area and wings in this area."
On what it it was like to stand in front of the ensemble for the first time:
"It felt like I was Curtis Mayfield, or Stevie Wonder, or someone in an analog experience that was able to actually manifest what was actually in their mind. When we're writing, I actually do hear strings and sweeping choruses and timpanis and clarinets and bass saxophone, and things. We don't always have access to all that stuff. And you don't even know that's what you're hearing. But once it's out, you know, in the atmosphere, and the frequencies there, it can only say: 'That was it. That's what I wanted to hear, that's what was meant to be.'"
On the possibility of a new record being in the works, and if this project may inspire new music: 
"Yeah, it's gonna come out at some point in time, I'm sure. You know as a writer, there's always this downloading period which some people call writer's block. Which is really, to me, kind of a period to learn and to grow and to become, so that you have something to write about or something to say."

"I am so super excited. I have a million ideas. I've already written a record between walking from the rehearsal to right here. I got so many ideas just from sitting in the room with the musicians."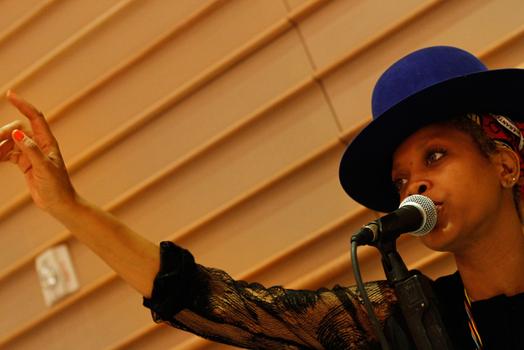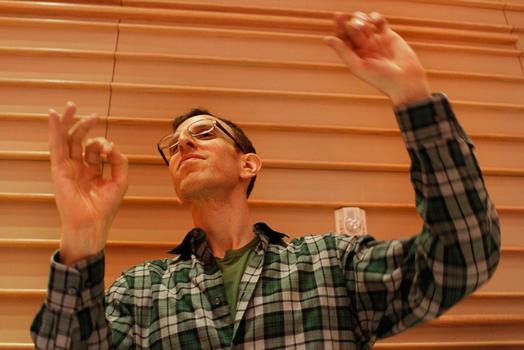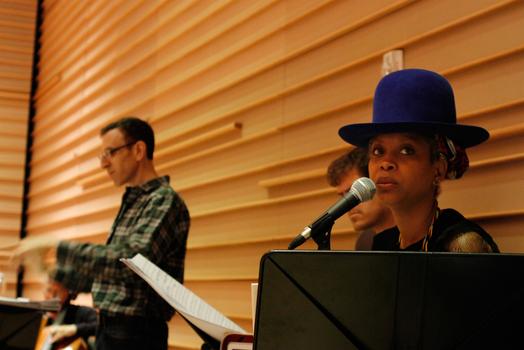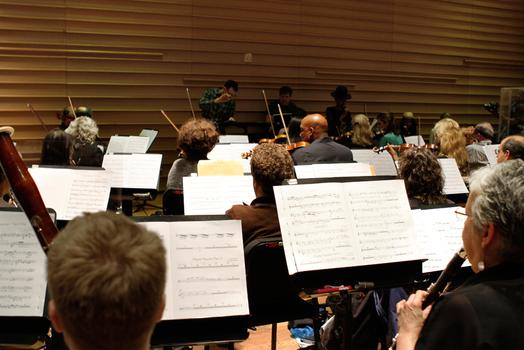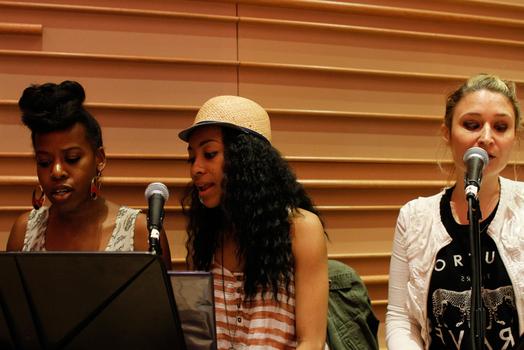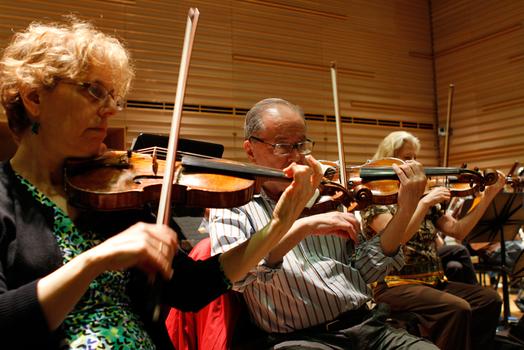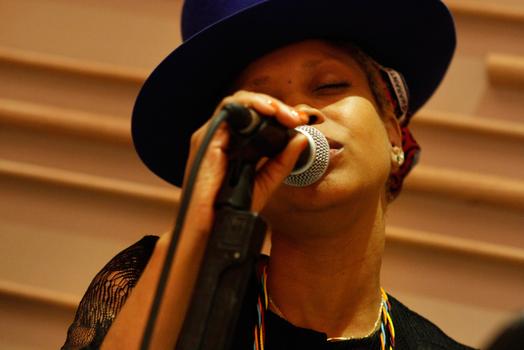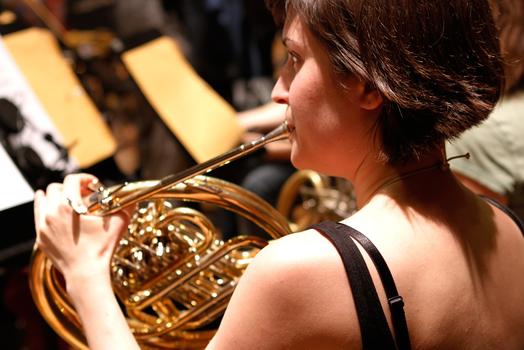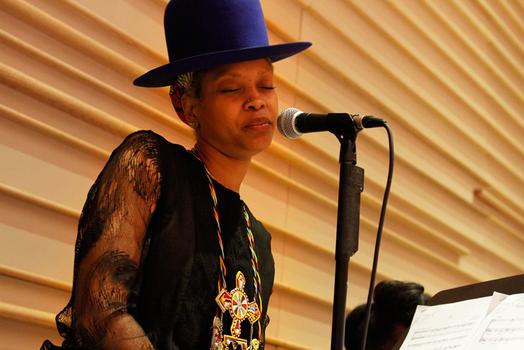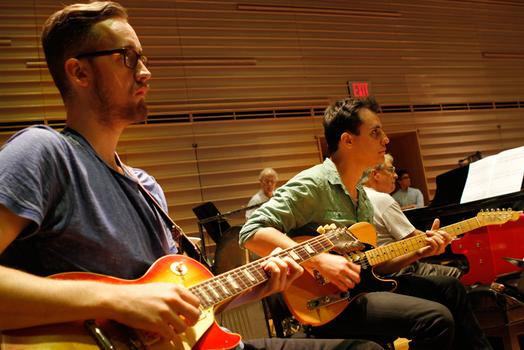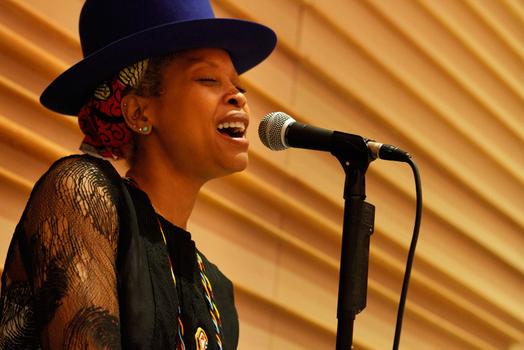 of