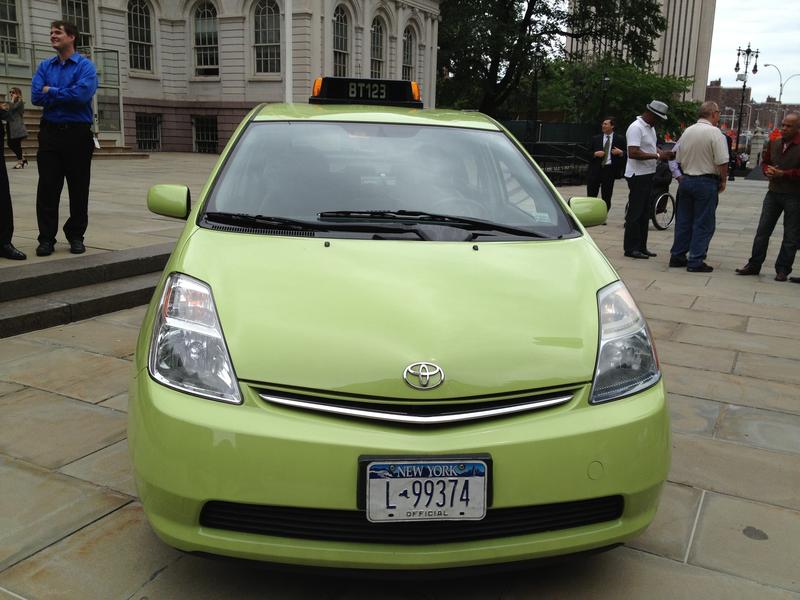 Starting this summer, there will be a new taxi in town, and apple green cabs will start plying their trade citywide. Here's what you need to know about New York City's newest class of taxi service.
Can't I already hail a cab?

Yes, you can -- but only in Manhattan, or on a taxi line at JFK or LaGuardia. In the rest of the city, people who want to take a car service legally must 'prearrange' their ride by calling that number that has all the same phone digits in it. The Five Boro Taxi plan aims to do what it says -- expand street hail to all five boroughs.
What will the new cabs look like?
Check out the picture above and the slideshow below. As you'll see, the official color is apple green, because -- as Taxi and Limousine Commissioner David Yassky said -- that color is "pleasing to the eye, easy to see from a distance and blends well with the urban landscape." They'll also have roof lights, just like yellow cabs, and meters.

So how does it work?
Are you in Queens, the Bronx, Staten Island or Brooklyn? Are you standing in Manhattan north of 96th Street on the east side or above 110th on the west? Do you see that apple green car in the distance with the roof light on? Stick your arm out.
That's it? I don't have to call anyone?
No. But you can use your smartphone. (In a separate ruling Thursday, a court lifted an injunction on the city's pilot e-hail program.)
How much does it cost?
The Boro Taxis are metered, and the rates are the same as for yellow cabs. PS: you can pay by credit card.
I'm used to negotiating fares with livery drivers. Will this cost more than I'm used to?
Really, there's no way to know right now. But Yassky said preliminary research indicates "it's a slightly better deal for the passengers" as opposed to the negotiated fare. Your mileage may vary.
Just to recap: can I take it from an outer borough INTO Manhattan?
Yes. Rides can't originate in Manhattan, but they can terminate there.
Can I take a Boro Taxi from Manhattan TO an outer borough?
No.
Why not?
Because the GPS won't let you. The meter can't begin working in Manhattan. In a press conference Thursday, Yassky referred to the area roughly south of 96th Street as "the forbidden zone." We're hoping that term catches on.
How many will there be?
The city will issue 18,000 'HAIL' licenses' to livery cab drivers over the next three years. Yes, HAIL -- for 'Hail Accessible Interborough License.' To apply to for a license, call 311 -- but only if you're currently a livery owner/operator.
Are they wheelchair-accessible?
Twenty percent of them will be. In addition, later this fall the city will begin auctioning off 2,000 additional wheelchair-accessible yellow cab medallions. That plan is expected to generate over $1 billion in revenue for New York.
When am I going to start seeing them?
At a press conference Thursday the mayor said they'd start hitting the streets sometime this summer.
Why hasn't this happened sooner?
Yellow cab fleet owners said only yellow cabs had the exclusive right to street hail (which is why medallions cost upwards of $1 million), and they held the plan up in court.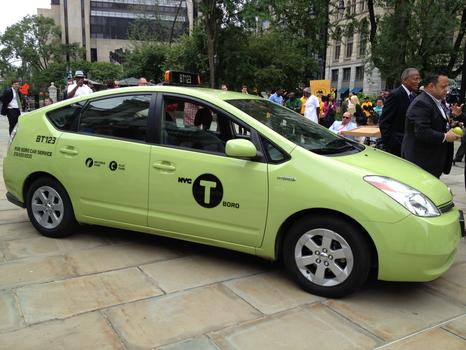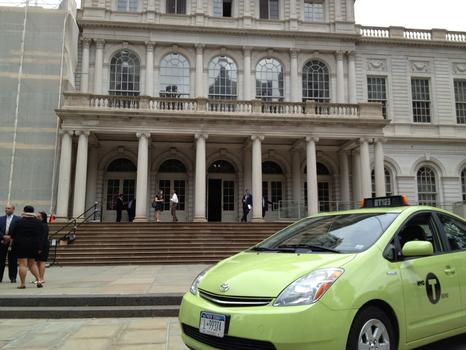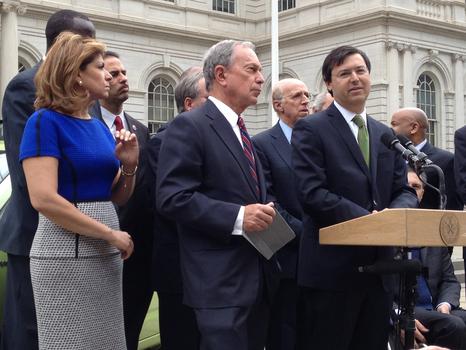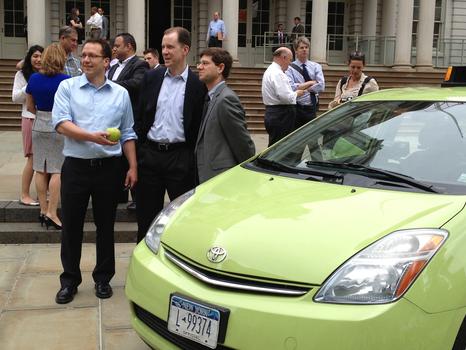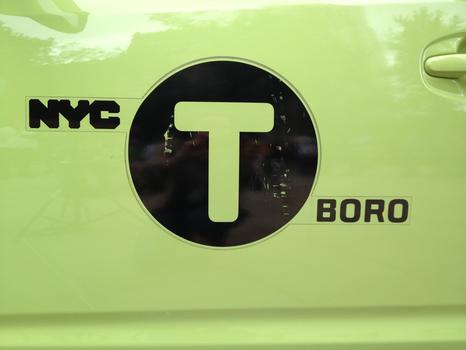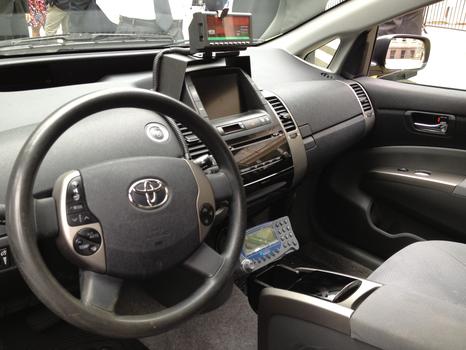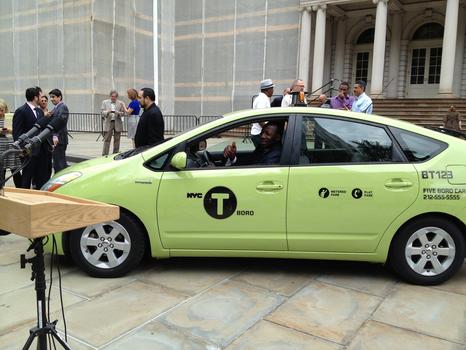 of