Soundcheck
Colum McCann Wants Language To Operate Like Music On A Page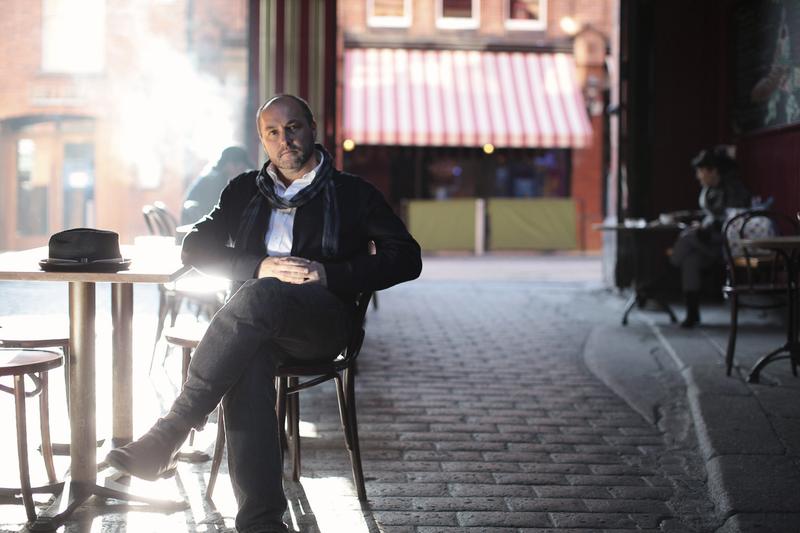 Critics have called Colum McCann's novel, Let The Great World Spin, the best post-9/11 novel yet — though most of the story takes place before September 11. The book starts with a brief but powerful prologue describing the sights and sounds of one morning in 1974, when high-wire artist, Philippe Petit, stood on the edge of one Twin Tower preparing to walk across to the other.
Now, McCann is back with a new novel, TransAtlantic, and it's even more ambitious. It crosses the Atlantic, zigzags through centuries of time, and blurs the lines between fact and fiction. "The real is as imagined as the imagined is real," McCann explains. "A fact, when too deeply held, can often become its exact opposite: A lie."
We asked Colum McCann to join us with three songs -- but the writer, and avid music fan, came in with much more. He tells us about the music that he listens to while writing (ranging from Irish rock band Thin Lizzy to Argentinian pianist Martha Argerich), a racy album cover from his youth that he turned inside out, and music from Dexys Midnight Runners that name-checks a number of writers, including McCann's own father. Along the way, we hear about his new book too.
For all his love of music, McCann tells us that try as he might he can't carry a tune: "My biggest problem in life is that I do sing, but I can't," he says. "I'm the world's worst at a party. I'm the bloke who stands there in the corner saying, 'Wait 'til you hear this one!'"
Colum McCann's Pick Three:
Sting and the Chieftains - "Mo Ghile Mear (My Gallant Darlng)"
Van Morrison - "Madame George"
Dire Straits - "Lady Writer"