TN MOVING STORIES: Transpo News Links from Around the Web
Wednesday, June 05, 2013 - 08:23 AM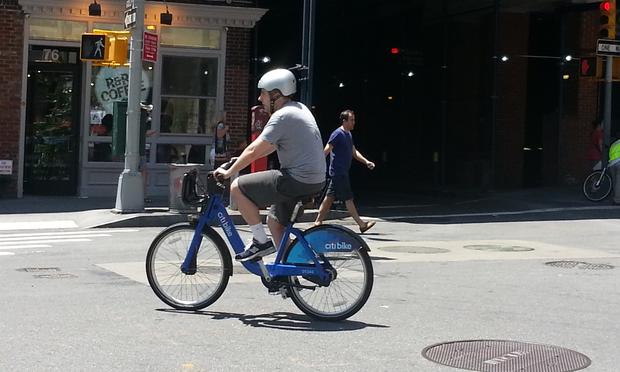 (Alex Goldmark)
TN MOVING STORIES is available by email. Signup here. 
TOP STORIES ON TN:
Senator Frank Lautenberg to Take Amtrak One Last Time (link)
SLIDESHOW: Baby Falcons Nest High Above New York City (link)
Driver, Fleeing Police, Kills Child In New York (link)
Christie: Lautenberg's Tunnel Project "A Dog That Deserved to Be Gone" (link)
LINKS FROM ELSEWHERE:
A subway tunnel linking Brooklyn to Manhattan will close for a year for Sandy repairs. (Wall Street Journal)
Bus-only lanes are opening on Los Angeles's Wilshire Boulevard. "For the foreseeable future, and perhaps forever, buses will the backbone of our transit system," said a city transit official. (Los Angeles Times)
The nondescript entrance to a NYC mechanics shop in northern Manhattan has a much grander past. (Gizmodo)
Ford recorded a 45% hike in auto sales in China in May with record sales of passenger vehicles. (Detroit Free Press)
A decades-old turf war has been reignited by the prospects of a high-speed rail line in Texas. (Texas Tribune)
Galveston was hard-hit by Hurricane Ike in 2008. Officials want to replace a damaged bridge -- but now they've learned the structure is considered historic. (AP via Houston Chronicle)
The new group Hasidim for Bikes wants New York's bike share program to serve their Brooklyn neighborhood. (Voices of New York)
The TSA's passenger screening program is neither objective nor effective, says a new report. (New York Times)
A bus rapid transit project in the Twin Cities is still $10.2 million short. (Pioneer Press)
Kate Hinds covers transportation for WNYC News.