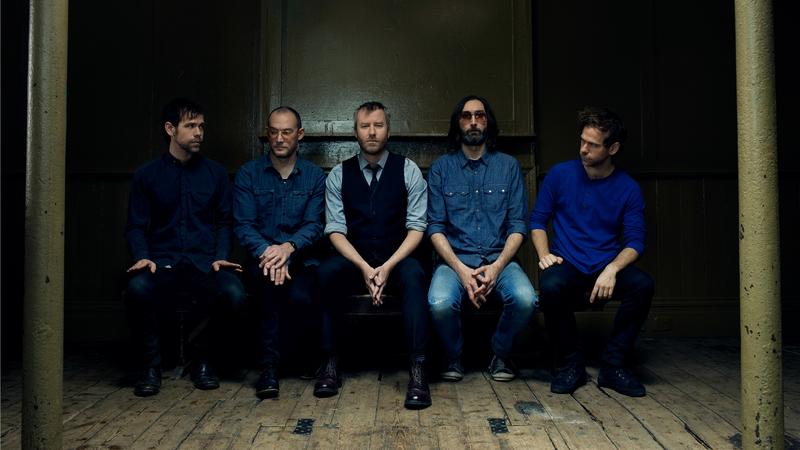 The National has gained a following of fans who admire the group's considered, thoughtful songs. One of those fans is Soundcheck host John Schaefer. He counts the Brooklyn indie band as one of his favorite things about the New York City music scene in the last decade. As it turns out, he's in good company: Last week, the National's sixth album, Trouble Will Find Me, debuted at No. 3 on the Billboard 200 and sold 75,000 records -- a career-high for the band.
But one person out there was not looking forward to hearing the album. In his recent Slate.com piece "Why I Hate the National," Toronto-based music critic Carl Wilson writes that the band makes him feel like rock music "has died and gone to graduate school." On Soundcheck, he told John Schaefer about the reasons — or rather, the emotions — behind his ire.
Carl Wilson, on hating The National on first listen and sticking to his guns:
That initial, gut-level reaction is a really valid part of our reactions to music. At the same time as we need to re-examine our prejudices and make sure we're not judging things out of hand, there's some sense of being true to yourself and allowing yourself to have the emotions that you have — [even as] people are trying to talk you out of your reaction.
On his perception that The National's music lacks a requisite amount of emotion:
It's all this sort of feeling like someone's done their homework and written a very well-put-together explanation of an emotional state, and then some very talented musicians have gotten together and made some nice-sounding arrangement around it. But the energy to me is always in that contained way. For an artist, there needs to be something more than just executing the job at hand competently.
On his feeling that Trouble Will Find Me blends together:
Even when I find something a little prettier or more compelling — I talked about the song, "Demons," on the new album as something that I do find more commanding — at the same time, it all ends up turning into the same grey slurry in my mind an hour later.