Child, 4, Killed by Car After Driver Flees Cops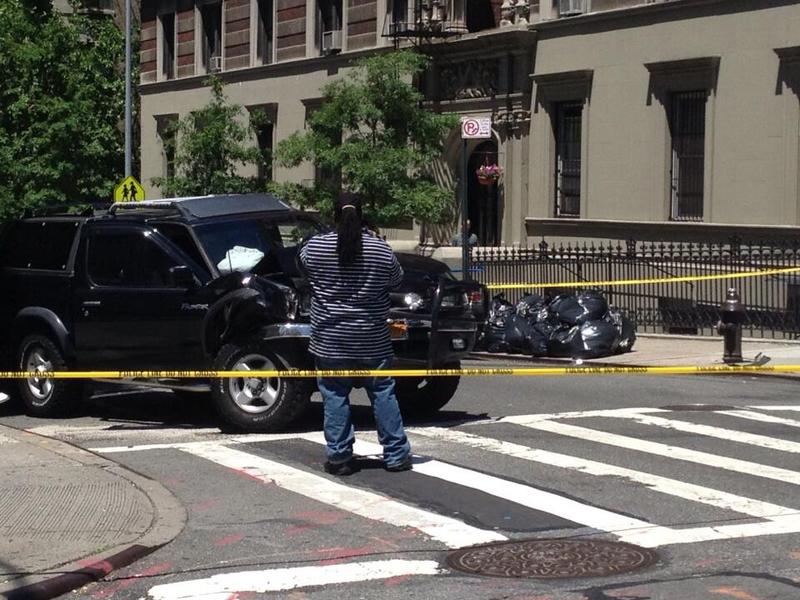 A 4-year-old girl was killed and her grandmother injured this morning when a car fleeing police jumped a curb on the Upper West Side, police said.
A black SUV jumped the curb at 97th Street and Amsterdam Avenue and crashed into a restaurant on the ground floor of an apartment building around 8:15 a.m., police said. As it reversed, it struck Ariel Russo and her 58-year-old grandmother, Katie Gutierrez, who is in stable condition.

Police say the driver fled a car stop. He is in custody.
With the Associated Press