TN MOVING STORIES: Transpo News Links from Around the Web
Tuesday, June 04, 2013 - 08:11 AM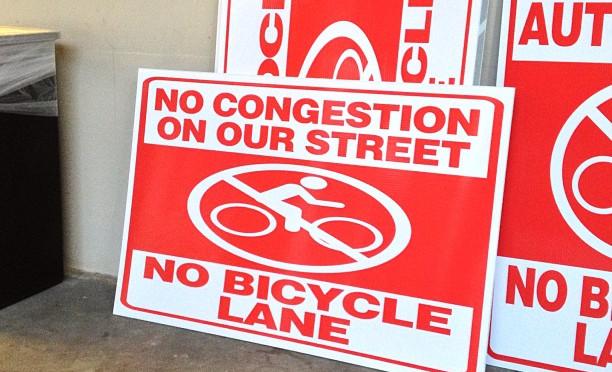 (Umberto Brayj/flickr)
TN MOVING STORIES is available by email. Signup here. 
TOP STORIES ON TN:
'Every Transit Rider In America Owes a Huge Debt to Senator Frank Lautenberg' (link)
D.C.'s Outer Beltway Plan Draws Ferocious Opposition, as Business Leaders Cry For More Lanes (link)
LINKS FROM ELSEWHERE:
Houston is preparing drivers to share the streets with three new light rail lines. (KUHF)
Sales of the Chevy Volt fell for the third straight month. (Detroit News)
Two neighborhoods in northern Los Angeles are divided over a proposal to add eight miles of bike lanes. Some businesses are even hanging "NO BIKE LANES" signs in their store windows. (Southern California Public Radio)
Fort Lauderdale is considering a special tax district to pay for its proposed streetcar line. (Sun Sentinel)
Meanwhile, six streetcar routes are on the table in San Antonio. (mySA.com)
The protests in Turkey were sparked by plans to turn one of Istanbul's last open parks into a mall. (National Post)
What's hidden in the old Spanish port city of Santander: 12,000 sensors buried under the asphalt, affixed to street lamps and atop city buses. The sensors measure everything from air pollution to where there are free parking spaces. They can even tell garbage collectors which dumpsters are full, and automatically dim street lights when no one is around. (NPR)
Study: spouses are the worst backseat drivers. Especially when they comment on how fast you're going. (Detroit Free Press)
What if pedestrians were treated like royalty, instead of like the victim in a game of Frogger? In Brazil -- where 10,000 pedestrians die a year -- a video humorously asks that question. (City Fix)
Kate Hinds covers transportation for WNYC News.