TN MOVING STORIES: Transpo News Links from Around the Web
Monday, June 03, 2013 - 07:49 AM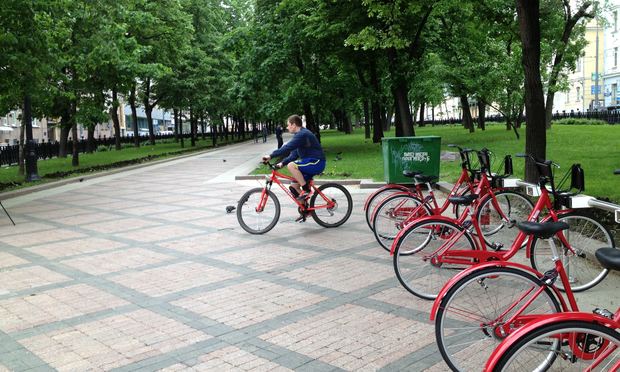 (Esthr/flickr)
TN MOVING STORIES is available by email. Signup here. 
TOP STORIES ON TN:
Within First Week, NY's Bike Share Memberships Top Washington's (link)
Popularity of Morning Walks May Shape the Pedestrian Streetscape of Central Florida (link)
BART Extends Bikes on Board Pilot, Postpones Final Decision (link)
LINKS FROM ELSEWHERE:
Bike share comes to Moscow. Some advice from a local: "Don't show fear!" he shouted, over the roar of traffic. "Cars are like dogs! They can smell fear! But if you ride like you aren't afraid, they respect you!" Then he sped off, heading the wrong way up a one-way street. (New Yorker)
Boise has been trying to build a transit hub for years, but state reps are blocking it because they say it will attract panhandlers. (Idaho Statesman)
New York's bike share program is now open to everyone -- not just annual members. (New York Times)
Chicago's new 'L' cars make it hard for flashers to get away with it. (Chicago Now)
Wondering how much D.C.'s Metro pays top staff? Your wait is over. (Washington Post)
Tesla is expanding its network of fast-charging stations. "You'll be able to drive all the way from Los Angeles to New York just using the supercharger network," says founder Elon Musk. (Bloomberg)
Automakers just aren't incentivizing car purchases the way they used to. (Marketplace)
The Grim Reaper stalks New York's subways: a union-made video warns riders to stand back. (New York Daily News)
What the newspaper industry can learn from the world's best automakers: brand character. (Forbes)
This Los Angeles bike commuter passed 631 cars on his 3.1 mile ride to work. Video via LAist:
Kate Hinds covers transportation for WNYC News.