In Harm's Way: Remembering the Life of D'aja Robinson
Fourteen-year-old D'aja Robinson, a giggly honor student known as "Asia," is the first girl killed by gunfire this year — she was shot two weeks ago doing one of the most ordinary things in South Jamaica: taking a city bus.
D'aja was sitting in a window seat on the Q6 near Baisley Pond Park and Sutphin Blvd. — an area of southeast Queens not serviced by subway or rail service — when she was struck by a bullet police don't believe was intended for her.
Since the shooting, the teen's family has been gathering at the bus stop every evening — almost as if they're sitting Shiva.
"We come here a lot because we felt like she was by herself when she passed," said Tasha Saint Louis, 33, D'aja's godmother." So we just want to be with her another time. … We just want to be with her again and let her know we're still here with her."
There's also been a steady procession of friends and loved ones who've gathered to leave remembrances for the high school freshman under a covered wooden Parks Department bulletin board. 
"She used to be running around my house with me when we were little kids," Nicolie Bunsie, 16, said as he stared at one of the smiling snapshots tacked up to the wall. "Now it's sad to see her gone."
Yasmin Marrow, 16, stopped by the memorial recently to light a candle.
"Anything I felt like I couldn't tell to anyone else, I could definitely tell to Asia," she said. "She gave really good advice." Especially about boys, she said.
Family members said that even though D'aja could have been a heart-breaker with the guys, she was focused on her studies and expressing herself through fashion.
Charmaine Smith, 38, a cousin of the teen, said they'd often watch America's Next Top Model together and D'aja would rifle through her closet just like a stylist.
"Sometimes we would even go to her and ask her advice: 'Should I wear these shoes with this dress?' And she would let you know what would look best," Smith said.
D'aja Robinson was laid to rest in a lavender gown with touches of sequins on May 24th. And the girl whose life was ended on the Q6 bus was transported to her final resting place in a horse drawn glass carriage.
Police have yet to apprehend a suspect in the case.
-------
UPDATE 6/4: The NYPD said a suspect in the case was apprehended in South Carolina on Tuesday. He's awaiting extradition to New York.
-------
WNYC is profiling the life of every child in the city killed by gunfire in our series In Harm's Way.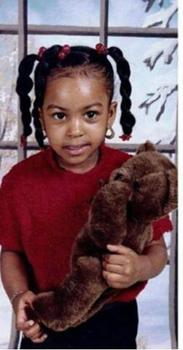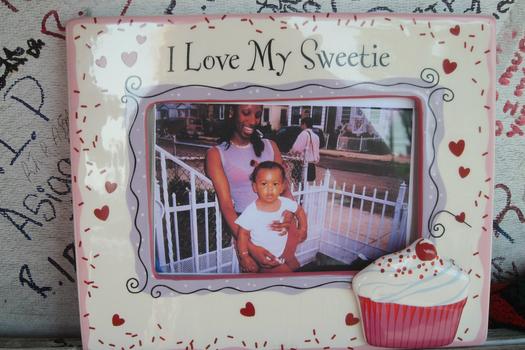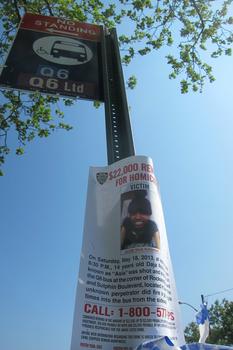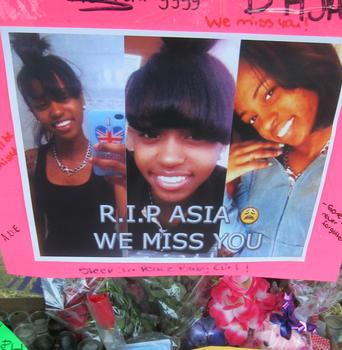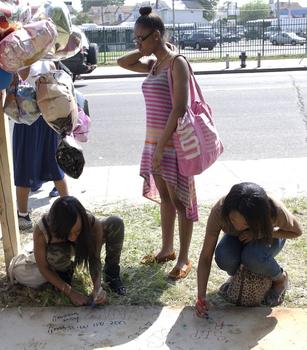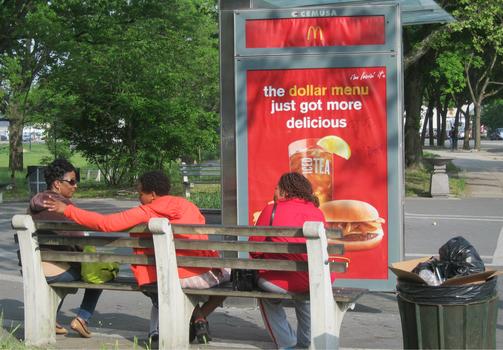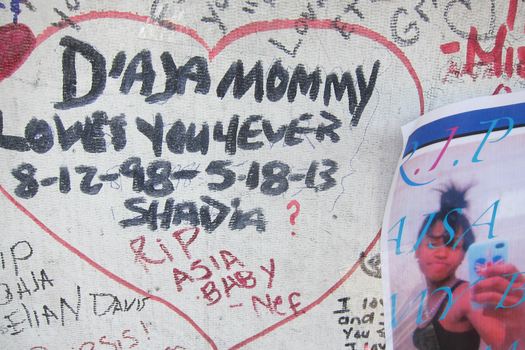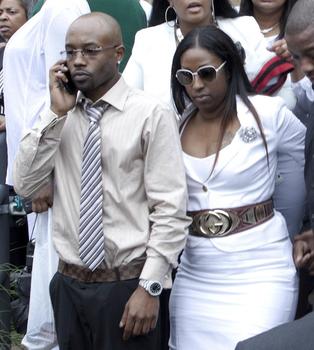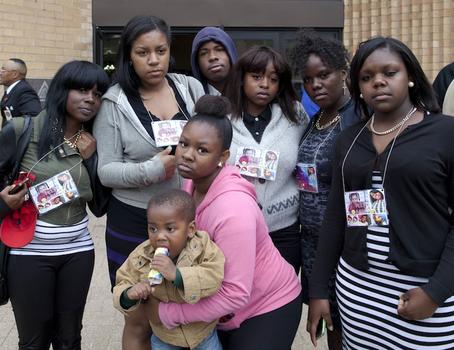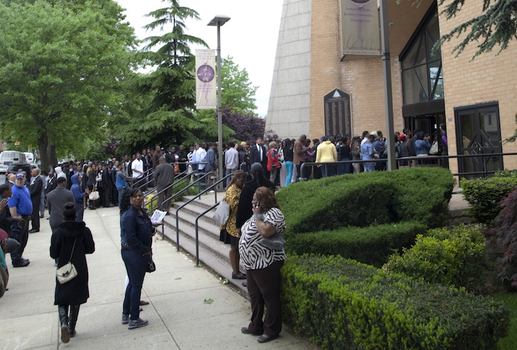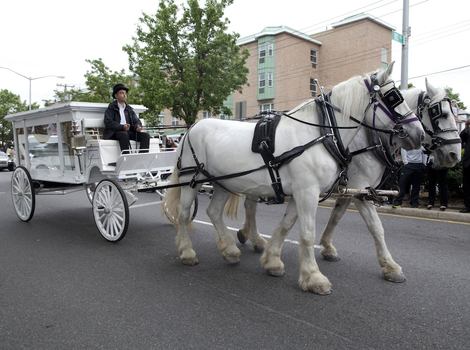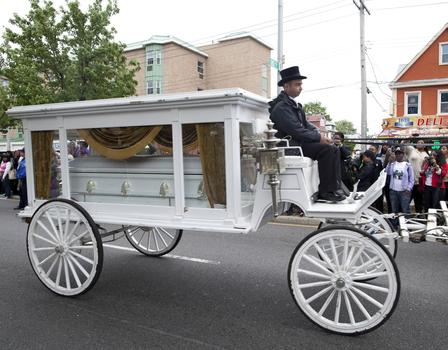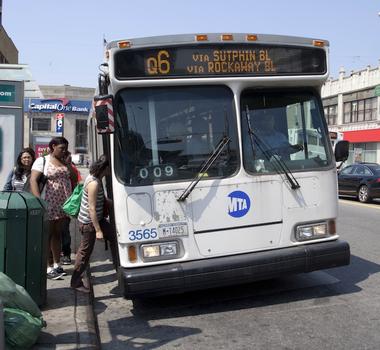 of