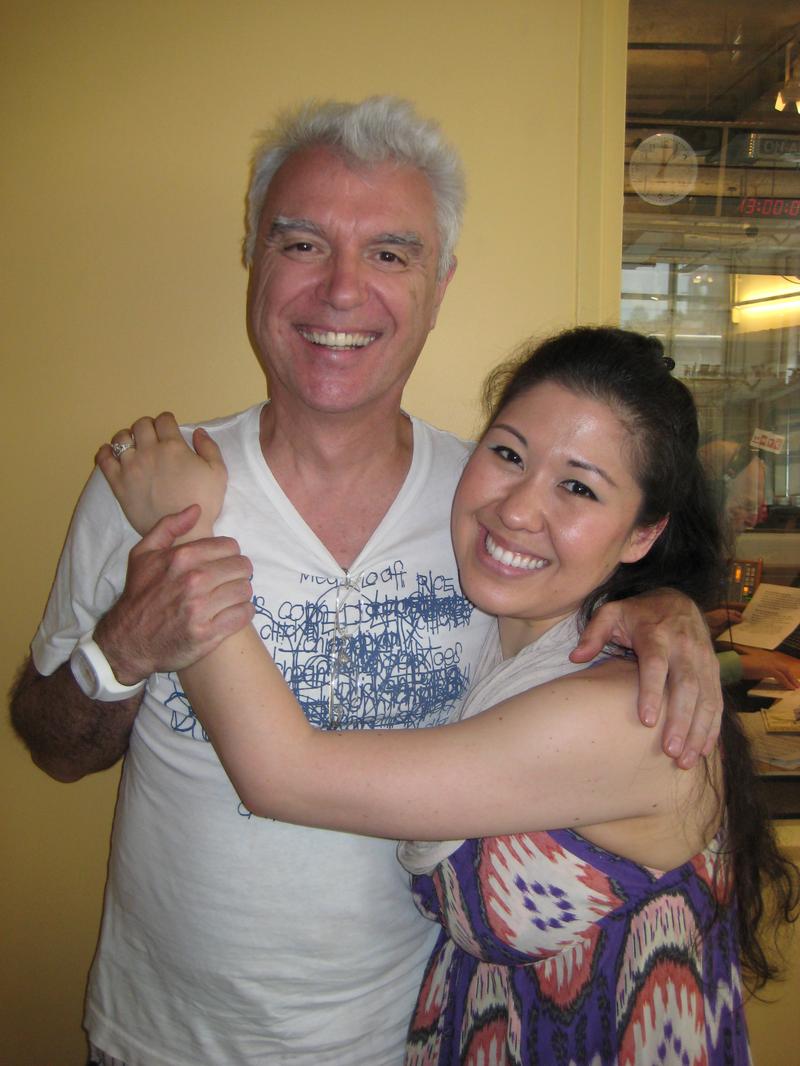 David Byrne was on the Leonard Lopate Show recently to talk about bringing his disco musical "Here Lies Love" to the stage of the Public Theater. He also told us what music he's listening to right now!
What have you read or seen over the past year (book, play, film, etc…) that moved or surprised you?
         Leviathan (movie)
         Life & Times (Pts 1&2&3)
         Primer (movie)

What are you listening to right now?
         Javelin, Phosphorescent, Lia Ices
What's the last great book you read?
         He Stopped Loving Her Today, by Jack Isenhour
What's your favorite comfort food?
         Molé (chicken)